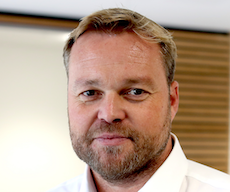 Transport and communication specialist Radius Payment Solutions has marked its ninth acquisition in the telecommunication sector within the last two years by bagging The Frontier Group to leverage its presence in the north of England.
In July 2020 Radius Payment Solutions birthed Radius Connect combining acquisitions Trinity Maxwell, Reliance Networks and Pure Telecom to unify the group's converged technology, mobile and fixed line offerings.
Tyneside-based connectivity provider The Frontier Group is Radius' second telecom focused acquisition since the turn of the year joining fellow March acquisition Rainbow Communications as part of the group's growing play into the comms market.
The Frontier Group provides SME businesses across the north with IT, mobile and connectivity solutions with a specialist division facing the care industry. In September 2020 the company announced its annual turnover at £3.5m with plans to hit £10m by 2023.
Ray Ferris (pictured), MD of Radius Connect, said: "Frontier is a fast-growing business who have carved out a niche offering within the care industry and complement our growth agenda perfectly."
Bill Holmes, CEO of Radius Payment Solutions, added: "The addition of the Frontier Group will further strengthen Radius' regional coverage throughout the United Kingdom. Frontier's customers will also benefit from an enhanced offering including a wider variety of telecommunications products."