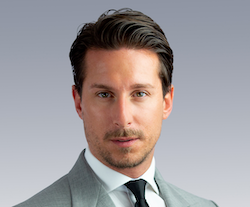 Union Street Technologies parent company Aurora, owned by serial tech entrepreneur Matthew Riley, has acquired Shaftesbury Systems from Chess, developer of the ebillz billing platform. 
The deal comes just weeks after Union Street merged with Aurora and creates a billing powerhouse that provides software services to over 900 partners that bill in excess of £2bn per annum.  
Riley is Chairman of the combined businesses, which operates under the Union Street moniker, and Vincent Disneur has been appointed as MD.
 
Shaftesbury Systems was established in 1995 and became one of the first entrants into the billing software market and, much like Union Street, one of the first companies to provide independent billing solutions for the channel. 
By 2010 the company provided its ebillz platform to over 150 communication providers, at which time it was acquired by Chess, becoming a wholly owned subsidiary of the company.
Disneur said: "The significance of this consolidation and the beneficial impact it will have for the channel cannot be overstated. 
"By combining the resources and talents of these billing businesses, we can provide new levels of service and support for our partners. 
"In addition, the significant new investment and expertise will help us to significantly ramp up the R&D of our solutions."
Disneur also believes that the recent wave of consolidation would add extra resilience for channel partners' billing processes. 
"If the unprecedented events of 2020 have taught us anything, it's that sourcing a business critical service such as billing from an under resourced supplier puts comms providers in a vulnerable position."