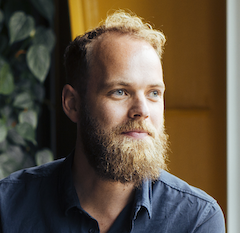 So far, so good for the trio of students who turned a great idea, first seeded in an attic in Lund, into one of Europe's fastest growing UCaaS providers with ever lofty ambitions.
And with acquisitions in Spain, Portugal and Belgium under its belt, Sweden-based Telavox has turned its attention to UK channel expansion. We caught up with Head of Product Vision Henrik Thorvinger to get the inside story.
Telavox was co-founded by CEO Viktor Karlsson, who at the age of 19 had an idea to create a user friendly cloud PBX. He established the business in 2003 with two friends in an attic room, all shared an objective to sell easily accessible IP telephony. "This idea quickly developed into an ambition to lead the cloud PBX market," stated Thorvinger.
"We created a 100 per cent cloud-based PBX which was revolutionary back then. That's the first big milestone. The second milestone was when we kicked off our indirect sales channel and partnered with dealers and resellers. In 2009 our mobile offer came into place, and since then we have added both integrations and collaboration. Today, Telavox has over 300,000 users in nine countries. And 189 months is Telavox's average subscriber lifetime."
We always need to stay 10 steps ahead on scalability since we are growing fast
Thorvinger has been with the business for 13 years. He followed the founders' footsteps and was also a student at Lunds University, doing his master thesis at Telavox on how to prevent churn with the help of business intelligence. He spent many hours in the Telavox office, printing papers and discussing AI. After graduation he became one of its software developers.
According to Thorvinger, Telavox is targeting long-term scalability and greater partner self-sufficiency, along with a seamless user experience in what is a complex world. But scalability has become the top challenge. "We always need to stay 10 steps ahead on scalability since we are growing fast," he stated. "Therefore we need to continually think 10 times bigger than what we have today. To stay ahead of the game we need better code, better ease of use, better everything."
Telavox has built a UCaaS service including telephony, PBX, messaging, meetings and contact centre in one platform that integrates with other business software. "Omnichannel is our next product launch," added Thorvinger. "We want Telavox to be a 360 degree tool for the customer. Magic happens when you mix big data and statistics from different sources. Add AI and the insights are endless."
Thorvinger noted that Telavox has also been working hard to improve the online buying journey for MSPs and resellers. "A transformed buying behaviour has long been noticeable in B2C, and in recent years, we've seen a clear shift in B2B as well," he commented. "What does this mean for us? How should major suppliers that previously sold physical solutions think when customers only want to shop online, and when trying before buying becomes the norm?
"A digital process is smoother and provides more options for customers. Before, they might have evaluated two or three services. They could not count on getting a demo at first glance, and the process involved many hours in meetings. Today, customers can evaluate maybe ten different services online, perhaps resulting in three digital sales meetings before they pick a supplier.
"Since the exposure to competition has completely changed and customers are evaluating several suppliers simultaneously, they can hit the target better in a simpler and faster way. If we create processes that are scalable we can tackle new markets easily. Telco is very local compared to IT. It's harder to scale but has huge growth potential. We are an IT player in the telco world."