It all started with three students in an attic in Lund, Sweden, in 2003. Today, the Swedish UCaaS company Telavox is rapidly expanding in Europe, having recently acquired companies in Spain, Portugal and Belgium. Now they're looking for more resellers in the UK.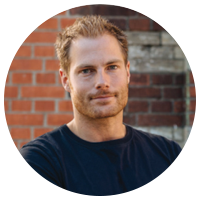 Viktor Karlsson is the CEO and co-founder of Telavox, and he was only 19 years old when he got the idea to create a user-friend­ly cloud PBX. Together with two friends, he founded Telavox in 2003.
The idea was simple enough: to sell easily accessible IP telephony. This idea quickly developed into wanting to create the world's best PBX solution for companies.
Today, with over 300,000 users in nine countries, Telavox has certainly made their mark. But they're not stopping there, and they want you – as a reseller – with them on their continued story of success.
But why go with Telavox? What makes them different?
For resellers and service providers, Telavox is flexible and gives you control: It's a solution that's built with scalability in mind, whether it's up or down. Customers can easily manage employees independently and assign licenses (so much eas­ier than obnoxious subscriptions!). This allows for a solution that the customer can grow with, enabling your company as they expand.
It also doesn't hurt that the product comes in a nice package. The Telavox solution is easy to use and the interface is miles above the clunky and rigid user experiences of other PBX suppliers.
Join us at these upcoming events!
Did you know that Telavox is attending Comms Vision on November 10-12 at the Gleneagles Hotel in Scotland?
We'll also be at the Call & Contact Centre Expo in London on November 16-17. Come by and say hello!
Top 5 reasons to partner with Telavox
Easy pricing and packaging
Telavox uses flexible licenses – instead of subscriptions – that include everything you need. No expensive add-ons nor hidden costs. Transparent packaging from day one.
30-day rolling contract
Unlike most UK providers, Telavox offers all partners a 30-day rolling contract. This means you aren't tied into risky long-term agreements.
Full white labelling available
Brand our solution with your name, logos and corporate colours, allowing you to grow your brand awareness – without any of the hassles of building your own platform. Simply use the power of Telavox to deliver your solution.
Handle calls and traffic yourself
Do you have your own SIP network or carrier service? If the answer is "yes", you can connect this into the Televox platform and carry the traffic yourself. This allows you to capture more revenue from our solution, benefit from lower license costs and gives you greater control over call routing and handling.
Fast time-to-market
Telavox is a complete self-provisioning portal that allows you to get customer systems live within hours instead of weeks.

If you're interested in becoming a reseller, visit us at
and contact us for more information.