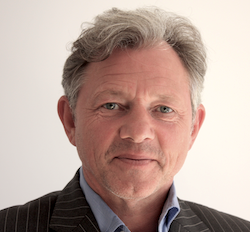 A link up between Swedish comms provider Telavox and SIP carrier Voiceflex marks a significant ramping up of the UK service provider's play in the hosted space.
The partnership follows the arrival of James Arnold-Roberts as CEO last September. The appointment signalled the beginning of a new phase of expansion with a potential acquisition in the ISP space being a distinct possibility as the £8 million business seeks to double revenues and profitability over the coming three years, driven in large part by the success of its new hosted solution called Voiceflex Flow in partnership with Telavox.
Telavox has circa 30 per cent market share in its home country and all told the company has sold 750,000 licences across Sweden, Spain, Italy and Portugal. That said, Telavox is largely an unknown entity in the UK channel but Voiceflex Sales and Marketing Director Paul Taylor emphasised that this is about to change following its launch of Voiceflex Flow.
With orders piling up the first installs of the UC-first hosted solution are set for March 28th and Taylor's plan is to migrate as many of Voiceflex's 900 reseller base to the new platform as soon as possible prior to addressing the wider channel, including ISPs. "We are providing our own partners with demonstrations and orders are already coming in," stated Taylor. "The appetite is immense."
Taylor confirmed that all elements are in place to embark immediately on a significant campaign to make an impact in the market, with engineers trained and additional staff on boarded. "We've taken our development team from five to ten and added sales people," he said. "Across the company we've increased the wage bill by around 30 per cent."
It is clear already that Voiceflex's partnership with Telavox is characterised by a different dynamic compared to prior associations with large tech partners in the hosted space. "We looked all around the world to find a product that fitted our ethos, an organisation that was UC-first and embedded in MS Teams - not just middleware, but embedded," stated Taylor. "Like us, Televox is an 18 year old company and the two founders still own the majority of shares. We wanted to add value to a partner that wanted to make us successful. Over the coming year we are looking to sell 5,000 licences, which is an aggressive target."
Taylor expects Voiceflex Flow to appeal to resellers with a hosted product that doesn't cover UC, and resellers that want something new and fresh in the marketplace with USPs. It will also appeal to IT resellers leveraging Voiceflex's Nebula application as a straightforward upgrade to full UC. And will catch the eye of resellers just selling PBXs. "It's an easy migration," added Taylor.
Key to the success of Voiceflex Flow will be a new portal that's also about to launch. "The beta version should go live at the beginning of April - six weeks later our number porting will be fulfilled online," added Taylor. "We try to automate everything with open APIs so there is no manual intervention, everything goes through automatically. Televox issues the licenses and ProVu provisions the handsets - the process takes just days."
Telavox made a decision to work with service providers and systems integrators only. And because Sweden is mobile first it did not envisage anyone selling phones, so it developed an entry level licence for Voiceflex that just takes a handset - so you have the handset licence, the full UC licence, and then the omnichannel applications which will be available in May. "Partners are able to purchase omnichannel licencing and then select the required applications – WhatsApp, email etc -  rather than have to buy a full licence for just one application," stated Taylor. "This gives our channel the ability to really pick and mix according to their clients' needs."
As part of its strategic approach, Voiceflex produced a battle card to assess how to best compete in the market, and Taylor noted that there are few UC-first applications available. To add more differentiation, he said that Voiceflex has a strong pedigree in bringing out new products and doing them slightly differently. "For example, our international SIP trunking is going ballistic," he added. "For instance, where a user has a MS instance in the UK and a colleague in France or Germany etc, we provide local break out in those countries."
SIP has long been Voiceflex's meat and drink, and its SIP trunk shipments in 2021 went up by 20 per cent, with Microsoft Teams Direct Routing rising by 80 per cent. "We're selling 3,000 SIP trunks a month," added Taylor. Demand is coming from our whole channel."
Indeed, the company took on 132 new resellers last year, and at the time of writing added 14 more this year. "We try to be as disruptive as possible in terms of services and pricing," commented Taylor.
Voiceflex's SoGEA and FTTP business is also 'going great guns', observed Taylor. "We are trying to get as many of our resellers to move across to the platform as soon as possible," he added. "We run our own LTP2 connectivity - it's our own realm and our IP addresses. The end point might be another telco but everything comes into our platform. And we are about to add SIM cards to routers as a back-up for data connectivity. Another development is providing PCI over SIP trunks."