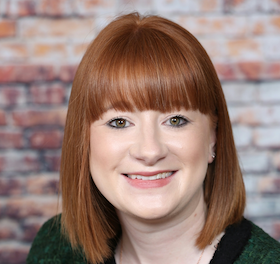 Senior Director for International Channel Marketing at RingCentral Emily Fallon discusses what it takes to open the boardroom door for high potential females.
What are the benefits of a female presence in boardrooms?
A strong female presence in the boardroom is a must. Ample diverse representation is imperative and should always be reflective of the community that we're working to support. With a female presence in the boardroom you have a greater balance of perspectives. There is also an additional layer of pragmatism which supports decision making. If you don't have diverse representation at the top of your business it's unlikely that any diversity strategy is fit for purpose.
What have been your experiences in terms of being female?
For most of my career I have worked in a male dominated environment. At first this was an overwhelming experience with so many strong and senior characters and lots of different personalities to manage. But in my day-to-day work I am well organised, come prepared to meetings and keep track of items on agendas. I use these skills to my advantage to shape not only my ways of working but my career path. It's important to be yourself, don't be afraid to speak up and always work with people from all departments and at different levels.
 
How are you taking a lead on increasing female representation at the top?
I give my team opportunities to own and lead on projects. I put them forward for events or awards and aim to foster an inclusive environment for everyone to excel in, regardless of gender. Furthermore, being part of the leadership team I'm aware that I can be seen as a role model for other women in the business, so it's important that I remain approachable and support future leaders.
 
What initiatives do you participate in to help boost the presence of women on boards?
I am part of an internal group called WISE (Women In SaaS Empowerment) which holds regular events, education and mentorship, communication and advocacy meetings to support women in the industry. I am also part of another internal group called SASSY Women which is an internal forum for  women in the business.
 
What are the objectives of these efforts?
The aim is to ensure there is a more diverse split across males and females in the company and that women are being progressed into leadership and C-level positions. I am fully supportive of this and will be putting my team forward for more of these types of initiatives to ensure everyone can take advantage of the opportunities.
What more action needs to be taken to boost the number of women on boards?
Last year the FTSE 100 reported that nearly 40 per cent of board positions are held by women, compared to 12.5 per cent 10 years ago. While this is a significant increase it's clear that progress has been slow. There is a responsibility for organisations to ensure that opportunities for women to join boards are made more accessible. This includes showcasing clearer details on how to apply, what the role looks like and the skills required.
It's important to be yourself, don't be afraid to speak up and always work with people from all departments and at different levels
Often there are several women who are perfect for the role but are unaware of how their skills can be transferred from industry to industry. So broadening skill sets and expanding networks are crucial facets for anyone working their way up in business. To drive this change forward it will require everyone to take accountability and progress fellow female colleagues where possible, while ensuring that board level jobs are made more visible at all levels.
 
How important is workplace flexibility to women?
For women to be supported at senior levels there are a few areas that should be considered. Firstly, organisations should look to have flexible working policies for childcare as women are often the primary carers. Companies should also review their internal policies such as leave for menopause or maternity to ensure these needs are accommodated.
 
Do leadership pipelines include enough women?
It's clear that not enough is being done to support women progressing to leadership roles. Strides need to be taken to increase pay and job posting transparency. It's critical that these roles are made more visible to women and that responsibilities are clearly outlined.
Has the comms sector made progress on increasing diversity at leadership level?
We have seen increased diverse representation in the sector and more visibility of senior women, and we are seeing fewer women confined to traditional HR or marketing roles. Ongoing discussion of careers in STEM has made the channel sector a viable career path for many, and with increased awareness comes increased diversity at the leadership level.