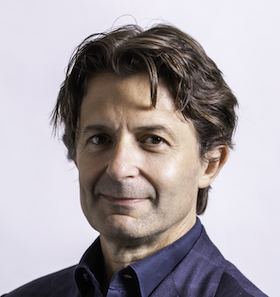 Vertiv CEO Giordano Albertazzi epitomises the balancing act that many business leaders must perform to deliver their mission critical priorities and strategic objectives with a flourish.
Establishing the preconditions for a new phase of growth has been central to Albertazzi's current thinking and his biggest priority early last year was to address a number of near-term challenges. "After a challenging end to 2021, in February 2022 we laid out a strategic framework for strengthening our supply chain, addressing cost pressures and operational challenges in the Americas, and advancing our pricing processes to continue to increase our financial strength," stated Albertazzi.
"Each quarter showed a marked sequential improvement and our recent fourth quarter financial results demonstrate the progress we have made in executing our strategy. Now, our senior leadership team is applying that same rigour across the entire organisation to deliver improved performance and profitability in 2023 and beyond."
I am always on the front line, working with my team and listening to their ideas to find new ways to improve our performance and drive long-term growth
Last year proved to be pivotal and transformative for Vertiv, culminating in its best quarter ever with strong year-over-year and sequential growth in revenue, operating profit, margins, cash flow and a record backlog. "Supply chain pressures are easing, pricing continues to improve and we have made steady progress in the Americas with operating margins in that segment rebounding to over 20 per cent in the fourth quarter," added Albertazzi.
"We continue to see healthy demand in our end markets and are confident in our positive outlook for 2023. By prudently managing costs, maintaining a laser sharp focus on operational execution, efficiency and building a high performance culture, we are positioning Vertiv for sustained long-term growth and value creation."
Ambidexterity
Albertazzi continues to display strategic ambidexterity and the success of his balancing act is dependent on implementation and leadership at the forefront. "I focus our efforts on execution," stated Albertazzi. "By securing the fundamentals and focusing on clear priorities and good processes, our high performance culture will allow us to achieve our full potential. It takes hard work and I will lead that work by example. I am also passionate about fostering a culture of innovation, teamwork and customer focus within the company. And I am always on the front line, working with my team and listening to their ideas to find new ways to improve our performance and drive long-term growth."
Monitoring and information gathering is intertwined with Albertazzi's mechanism for strategising and decision making, to ensure he is moving the company in the right direction and at the right pace. "To maintain a balance we use a data-driven approach to make strategic decisions," he added. "We measure our performance and regularly review  priorities to ensure that we are allocating resources in the most effective way.
We measure performance and regularly review priorities to ensure that we are allocating resources in the most effective way
"There are many other factors we need to balance to drive growth and stay competitive. For example, we innovate and improve our products and services while focusing on cost-effectiveness, operational efficiency and sustainability. As technology and market conditions continue to evolve it is important for business leaders to stay informed and adapt their strategies accordingly, such as leveraging alternative and sustainable energy sources to improve energy efficiency and contribute to widespread net zero goals."
In response to sustainability challenges, Albertazzi is taking actions to transition all of Vertiv's major EMEA facilities to 100 per cent renewable energy via utility green programmes in 2023, and moving its global HQ campus in the United States to renewable energy. The company is also evolving its product portfolio and service offerings to enable customers to leverage renewable energy in their data centre operations.
"Extending the life of data centre infrastructure equipment is key, achieved through high efficiency solutions, equipment upgrades and scheduled maintenance to keep equipment running smoothly," added Albertazzi. "Our service team can retrofit a customer's older thermal equipment with energy saving components including variable speed fans, variable capacity compressors and advanced system controls with a fast return on investment versus system replacement."
Partnering with industry innovation groups like RISE enables Vertiv to stay abreast of developments and trends, and Albertazzi's next moves include a focus on innovations around network edge computing which involves moving data processing closer to the users. This trend is driven by the increasing need for low latency and high bandwidth applications such as streaming services, autonomous vehicles, IoT and 5G.
"Moving data processing closer to the source can reduce the amount of data that needs to be transported over long distances, which can improve performance and reduce costs," commented Albertazzi. "Additionally, we are seeing an increasing interest in hybrid solutions where data is processed both in the cloud and at the edge, which can provide the best of both worlds by combining the scalability and cost-effectiveness of the cloud with the low latency and high bandwidth of the edge."
Focus areas
Albertazzi forecasts continued growth in the data centre segment, driven in large part by the increasing need for data storage and processing power as more and more devices and applications become connected to the Internet.
"We will continue to focus on operational efficiency, sustainability, and scalability to ensure that we are able to meet the growing demand for data centre services in the future," he confirmed. "We are closely monitoring a number of trends in the market, such as the adoption of prefabricated modular data centre infrastructure to respond at speed to the call for increased compute; higher rack densities requiring new thermal strategies for capacity and energy efficiency; and demand for energy efficient and sustainable solutions to address both changing industry regulations and the commitment that companies are making to adopt more sustainable practices. These trends will play a significant role in shaping our strategy while guiding innovation and future growth."
Clear objectives
It is clear to see that Albertazzi's strategic balancing act extends far and wide, and he is equally clear on his objectives and how to achieve them. "In today's rapidly changing market leadership priorities include being adaptable and agile, staying informed about the latest technologies and trends, and fostering a strong and motivated team," stated Albertazzi.
"The key to continued success is the ability to anticipate and respond to change while staying true to the company's core values and mission. We develop these conditions with an intense focus on processes, clarity of strategy and tight orchestration to create a framework for good decision making at all levels of the organisation. By staying focused on our priorities and objectives, investing in innovation and R&D and fostering a strong team, we will continue to drive growth. I'm energised as CEO about the future possibilities."
FACT FILE...
• Giordano Albertazzi joined Vertiv over 25 years ago and was President of EMEA from 2016 to 2022 before becoming President of the Americas in March last year. He assumed the CEO mantle in January 2023.
• Vertiv designs, builds and services critical infrastructure that enables applications for data centres, communication networks and commercial and industrial facilities.