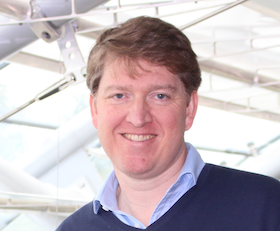 Creating value through process efficiency and optimised management tools is a top priority for Excalibur Communications CEO Peter Boucher. And after reading the strategic insights he offers in this article you will surely be asking: How well do I know my processes?
Boucher has doubled down on the task of achieving substantive results through a root and branch reassessment of what can be optimised from within the organisation. "I want to keep the focus on over delivering to customers by continuing to look for improvements in how we do things as a business," he stated. "To make sure we control the controllables and stay focused on delivering the fundamentals brilliantly."
One aspect of Boucher's approach is to improve efficiency and processes by introducing new technology. "We are investing in a CRM system that will optimise day-to-day operations and improve efficiency across the business," he added. "We are making a significant investment in operational automation and efficiency to raise overall productivity levels. The new CRM end-to-end system goes live in the first half of 2023. We expect this to free up the team's time and boost engagement as well as build on the service we already offer."
Performing the same task with less resource and time consumption while optimising quality of service and growth is one of today's big leadership priorities, believes Boucher. "Our overall objective is to accelerate the growth of Excalibur by investing in scaling up our existing business," he added. "We have two key priorities that support our ambition - engagement and efficiency: We want to drive more customer and employee engagement which drives positive results and acts as an anchor to sustainable growth."
Excalibur's turnover was up by five per cent in the year end to 2021/22, mainly due to increases in mobile and UC revenue. And Boucher expects to see continued growth this year through new customer wins, the return of more mobile revenues from increased international travel and enhanced product cross selling. He noted that in July to December 2022 growth ran at nine per cent. "Cross selling new tech to customers provides huge opportunities commercially, but we need to make sure we remain genuinely expert in selling and supporting the solutions we offer," he stated.
We want to drive more customer and employee engagement which accelerates positive results and acts as an anchor to sustainable growth
Excalibur will also look to make selected acquisitions to expand its capability in managed networks and services, which also brings process and systems integration to the fore. Drilling down into process improvement and identifying inefficiencies also underscores the need to adapt in a changing market, noted Boucher. "In our business there is a constant evolution of complexity and range of products to sell and support," he added.
"Customer demands have increased correspondingly and we are under more pressure than ever to sell and service the expanded gamut of technology. We are investing to improve ourselves and elevate the whole customer experience for our clients. We are doing this with the guidance of Excalibur partners who give us regular feedback on our processes and systems, what works or needs improvement. More often than not, they also provide the solutions."
Business process optimisation is also about supporting people in their work, which combined with a right-fit culture should raise the people engagement bar. "Ensuring that employees understand their role in the wider company plan is key, " added Boucher. "This helps build engagement and makes every member of the team feel valued, recognised and supported. We want to grow our existing staff through coaching and mentoring, leadership and technical training. Again, anything to do with process efficiency. Headcount currently stands at 65. We will expand personnel numbers when required."
Boucher believes that management tools should be optimised to improve efficiency and maintain corporate culture, particularly in the context of hybrid working and managing the motivation and morale of staff in uncertain times. Furthermore, retaining and finding good talent is an ongoing challenge in a competitive market. But all too often these priorities slip down the leadership agenda.
"SMEs are busy organisations and can be guilty of under investing in automation and efficiency," he said. "But the strategic priorities we are focused on alongside the right processes, skills and communications will put most businesses in a good position to succeed."