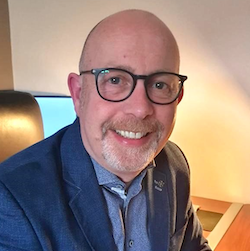 A strategy shift sees Xperience sharpen its market leadership ambitions following investment from Bowmark to fund organic and acquisitive expansion. Here, Chief Executive Iain O'Kane provides a strategic update.
Considered to be one to watch, Lisburn headquartered MSP Xperience has embarked on an expansion campaign fuelled by investment from mid-market private equity firm Bowmark Capital. The move is the latest in a string of developments that helped prepare the business for perhaps its most ambitious growth phase. "Bowmark's track record in our sector and its understanding of what we are seeking to achieve made it a natural partner," said O'Kane. "Our vision is to grow Xperience into one of the UK's leading managed IT service providers and we are working with Bowmark to achieve that goal."
Xperience's partnership with Bowmark will facilitate organic and acquisitive growth, and catalyse the rapid expansion of services in high demand areas such as cyber security based on solution consultancy. "We aim to have an intimate knowledge of our existing clients and spend a lot of time getting to know prospective ones," added O'Kane. "There is a good feedback loop between our commercial teams, Central Applications Office and CTO to understand what clients want and to get ahead with solutions. Technical pre-sales is vital.
"With the ongoing drive towards digital transformation, the widespread adoption of cloud services and the increasing challenge of cyber threats, more and more SMEs are seeking a strategic IT partner that can provide an integrated business solution. As a Microsoft Gold Partner, Xperience offers a managed service that enables customers to improve the effectiveness and efficiency of their businesses."
Our vision is to grow Xperience into one of the UK's leading managed IT service providers and we are working with Bowmark to achieve that goal
With offices in Lisburn, Bury St Edmunds, Glasgow, Peterborough and St Neots, Xperience supports over 800 small and medium-sized companies and employs more than 170 people, and is targeting 2023 revenues of £25 million (currently £22 million) and a headcount boost to 200 by the end of the year. Its client base is primarily SMEs with a sweet spot in the 50-plus user space, often with multi-site connectivity. "Cyber is our most recent offering which has huge growth potential, however we are enjoying double digit growth in other areas too," stated O'Kane. "MIT cloud and business apps are the other pillars underpinning our solutions."
Strong pedigree
Xperience was founded in 1969 by three professors from local (Northern Ireland) universities, and has been an IBM business and Pegasus partner from the 1980s. It was in 1998 that O'Kane joined the business with a remit to provide Y2K consultancy to its SME base. He became a board director in 2002 and following an MBO in 2009 the company began to shift its focus towards private cloud and the MS solutions stack. "The MBO gave us renewed energy and focus," stated O'Kane, who graduated from Liverpool John Moores University with a degree in Business Info Systems 32 years ago.
 
In 2011 Xperience acquired to get into virtualisation and cloud, and the following year entered the UK through acquisition. Following various restructures O'Kane became the majority shareholder in 2016, and a Chairman was appointed in 2019. Fast forward to today, and the big trends of most interest to O'Kane are cyber security, business continuity, business intelligence and the wider use of business applications. "We will continue to focus on organic and inorganic growth," he added. "There is no reason why we can't continue our current trajectory and have a strong DT business that has doubled in size again, with an even greater geographic reach."