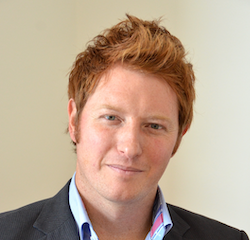 Evidence that intelligent mobile connectivity has come of age is everywhere to be seen, according to Pangea Managing Director Dan Cunliffe.
That the IoT and intelligent mobile connectivity is the next big growth engine for the channel is clear for all to see, argues Cunliffe. So we put his confidence to the test in the following interview which takes an in-depth look at the IoT ecosystem and how channel partners can capture value from this fast evolving megatrend...
How big is the channel's appetite for intelligent mobile connectivity?
There's a real hunger right now for strategic knowledge in the IoT and mobile data market. It helps when that knowledge translates into clear, tangible, profitable use cases that empower partners. Resellers need to know how they can take a product to their customer base, quickly and easily. MSPs need to see how technology will help them solve problems and win bids. ISPs need to know how a solution integrates with and improves their network. IoT solution providers need to trust that the connectivity is scalable, outage-proof and works in any situation.
Now, partners are coming to us unprompted, asking us how they can get involved. How they can take intelligent mobile connectivity to their customers. How they can access this new and exciting market.
Where are the biggest opportunities, and what challenges require overcoming to scale these opportunities?
There are three main challenges: The first is finding the opportunities in the first place. But once you know what to look for you see mobile data deals everywhere. And the biggest opportunities are hidden right inside partners' customer bases. That's why we put so much emphasis on training our account managers to analyse those customer bases and to help partners pick up the phone and get the ball rolling.
The second is supplying the right tech which comes down to understanding the customer's use case. What are they out to achieve, and what's the best kind of connectivity for the job? How does it need to be customised to fit the deployment? What protection measures are in place? All this legwork is made easy with the right partner to answer these questions.
And the third challenge is continuing to support the solution long-term. This one's all about making sure it's scalable to fit a deployment as it grows in scope, goes international or needs to be repurposed fast. If you build your intelligent mobile data solution to scale from the beginning it's a breeze.
What does sales enablement look like?
It can take all kinds of forms. Creating and sharing case studies to help partners visualise projects. Running webinars that help them understand the technology and market. Giving keynotes at channel events to equip them with sales tactics. Simplifying pricing so that partners can quote for deals autonomously, which saves them loads of time and a headache. And we'll sit beside partners when they're meeting with their customers so that there's an expert in the room to field the most challenging questions.
Give us one example of a reseller winning deals?
We helped one of our partners land a tender with the Department for Education. They needed to remotely connect 52,000 underprivileged students so they could learn from home. Before this, the partner wasn't heavily invested in the mobile data market. But this was a multi-million pound opportunity so they needed our help going all-in. We helped them write the tender, presented it to their customer with them, ramped up our supply chain to match the tender's production schedule (52,000 endpoints connected in two weeks), and hand-picked our top team members to handle the requirements. But what really sealed the deal was our proof-of-concept which we came up with quicker and tested more successfully than the competition.
What trends are you tracking in the market that interest you most?
Data is king right now. Customers need more and more granular information from IoT solutions because it translates directly into time and money savings: Planning routes and saving fuel with vehicle telemetry, preserving medicine with temperature sensors, boosting farm yield with soil moisture monitoring, and so on. That's why intelligent mobile connectivity is so strong. It's built to fit these requirements, giving levels of visibility and control that can't be matched at the most efficient cost in the market.
On top of that, we're also seeing partners seek out markets outside of the UK. When their customers have international operations that partners can easily service, it's a clear choice. The customer can lean on a provider they trust and the partner gets a bigger share of wallet from their customer. Again, it's easy when you're using mobile data. Delivering fixed connectivity overseas is a nightmare since every country has multiple operators. But with intelligent mobile data you can skip past all the roaming agreements and deployment hassle anywhere in the world.
Where is customer and partner value moving to, and how are you capturing that value?
Right now, life is all about choice. You can get any food delivered straight to your home, anytime. Hail a cab from anywhere. Visit a comparison site that chooses the right credit card for you. And because there's so much choice, channel partners need to have their finger on the pulse, always.
Customers expect you to be at your best, at all times with on-demand support as and when they need it. So give it to them. That's the value customers are looking for, and that's the best way for partners to provide it. Same goes for suppliers: Give channel partners full attention and ample choice during projects and beyond. Focus on reliability, flexibility and strong market knowledge to give credibility to your relationships.
What are the three biggest challenges facing the comms channel right now and why?
The biggest is easily the PSTN switch-off. It's a way bigger challenge than most people realise. Exchanges are switching off every day and it's not just about migration – partners need to future-proof their solutions and secure revenue growth now. Avoid recontracting PSTN-related products like ADSL at all costs. You could get stuck in the contract and unable to migrate away in time, at which point you'll have to buy a new service anyway and scramble to implement it.
Secondly, there's hardware acquisition. Brexit and chip shortages are driving some tough conversations around costs right now. The solution is simple: Buy stock and fit it into your pipeline ahead of time. Especially when it comes to tech that's highly sought after, like 5G devices. Lastly, recruitment. It can be tricky finding people with the skills your team needs. If you're building an in-house IoT and mobile data team, ask your supplier what traits to look for in fresh engineers and sales people.
What are your current strategic priorities?
Migrating partners away from the PSTN. We're pushing for partners to realise how urgent the situation is. It's one of the biggest changes in UK telecoms infrastructure in over a century and there are still 2.4 million businesses that rely on the PSTN. We need Government-level support to help the channel understand what's at stake here. Otherwise, we'll end up in the same boat as Germany – panic ensued when its 2018 deadline arrived and businesses hadn't switched. Lifts, security cameras, door access systems, not to mention businesses using ADSL as primary connectivity, were all at risk of shutting down. German partners had to change their tyres at full speed, spending a fortune on expensive fallbacks that weren't even a good fit for their businesses.
But the opportunity itself is huge. IoT connectivity is the perfect match for PSTN-based solutions. Things like cash machines, street furniture and telemetry all work best when sending small chunks of data over wireless connections. Fixed alternatives like SoGEA and FTTC will cost more and won't last as long or be fit for purpose. Plus, not every telephone exchange will have FTTC or FTTP available.
How big an opportunity is 5G?
Many partners still think 5G is simply a faster 4G, but the 1Gbps+ speeds is just icing on the cake. You've got near-zero latencies for lag-free solutions, one million devices per km² for massive deployments, and network slicing that effortlessly lets you customise the mobile data you're offering. For example: For connecting autonomous vehicles you'd use a zero-latency network slice, so the cars can make split second decisions to move if there's a truck barrelling down the road on a crash course. Or if you needed to connect thousands of small endpoints in a factory, you'd use a slice built for device capacity.
Is it time for partners to migrate away from 2G and 3G services?
Because 2G and 3G are used to connect lots of tricky deployments like smart meters or underground sensors it can be hard to swap out for new technology. But the 2G-3G sunset is inevitable and other technologies like LTE-M and NB-IoT provide far better quality of service, use far less battery power and can easily reach deep underground or through dense urban areas because of the lower frequencies they operate at.
What can we expect to see from Pangea this year?
More channel-only, IoT-only support for partners with multi-network 4G and 5G, eSIMs, L2TP and NB-IoT. More helping partners to get customers banging down their doors for intelligent mobile data services. More business development advice, empowering partners to unlock immediate and long-term revenue streams, plan for the future and go international. And we have one big portal-related surprise coming up for our current partners. Think visualising your entire solution with the push of a button. Full, autonomous control. Checking to see if the PSTN will affect your services and ordering new ones. Watch this space.