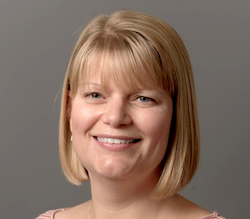 Resellers' relationship with analytics solutions must strengthen to the point of becoming embedded in long-term strategy if they are to secure future success, according to Akixi Head of Marketing Hilary King.
Champions of analytics, like King, make much of its role in the future of business strategy and operations. And the value of analytics lies in its simplicity as a proposition as much as its application to a number of problem solving scenarios, she says. "Many companies have long had an appreciation for data and its capacity to drive stronger decisions," stated King. "Some use data to detect patterns in their customers' buying behaviours, others rely on analytics for collecting important insights into the inefficiencies of various day-to-day processes. But as companies move to a remote and hybrid working future, we're relying on data not just to monitor customers and operations, but also productivity and team engagement levels."
For IT resellers and service providers, analytics solutions represent an opportunity to add value to everything from customer service to the business performance landscape, believes King. "What's more, the right analytics solutions don't require a great deal of additional up-skilling," she added. "The simplicity of these tools makes them easy to implement into a range of environments."
As such, analytics is becoming a value added solution for companies striving to support their teams in an ever changing workplace. "With the right tools, business leaders can address important demands for things like better workplace wellbeing and employee safety," added King. "Managers can use analytics to check workers are taking sufficient breaks or ensure there aren't too many people in a meeting room at once. At the same time, analytics tools are becoming essential for managers who would otherwise struggle to understand their team's workload in a hybrid environment."
Analytics does not just offer companies a way to keep track of distributed teams – the right tools can bridge the gaps between employees and allow for a more meaningful flow of information and knowledge, pointed out King. "Some analytics and reporting solutions are even being used by remote workers themselves to help maintain productivity," she added. "For instance, online leader boards give employees goals to strive for. Individual reports help team members to see areas of weakness and strength in their performance."
 
The pandemic has changed the way we live and work. As a result, analytics tools are rapidly becoming an essential investment in understanding the evolving customer and the changing team landscape, according to King. "From an employee management perspective, analytics allow business leaders to track metrics on team performance, wellbeing and operational outcomes," she explained. "In the hybrid world of work, it isn't easy to imagine how any company could thrive without these essential insights. From a customer perspective, analytics ensure we can keep our fingers on the pulse of our target market in an unpredictable world. Many companies have discovered they need to evolve, adapt and digitally transform to continue serving their customers effectively post-pandemic. However, we need analytics to provide the map for exactly what this transformation should look like. The right tools show businesses how customer preferences and expectations have changed, and how they need to adjust."
Analytics will provide companies with the critical agility they need to make essential decisions about their products, services, employees and operations
King has witnessed increasing interest in Akixi's omnichannel reporting solutions among customers who had not before considered this route. The growing number of companies considering alternative channels for consistent, meaningful customer interactions is strong evidence of how the landscape is changing and creating new opportunities in analytics.
"As we head into a future of unprecedented digital transformation, analytics will provide companies with the critical agility they need to make essential decisions about their products, services, employees and operations," added King. "The right tools will be crucial to preventing expensive mistakes for business leaders. In a world where companies are under more pressure than ever before to adhere to customer expectations and drive performance results with minimal budgets, analytics are key."
Resellers failing to take advantage of the analytical landscape could be missing out on future opportunities to become the critical partner and trusted advisor for their customers' transformation initiatives, believes King. "After all, the path to a brighter future starts with a foundation of reliable knowledge," she said. "Of course, the key to ensuring success with analytics solutions is guaranteeing data quality. Because of this, resellers will need to ensure they're investing in analytics tools which allow companies to manage, leverage and sort through information with caution, for clear, actionable insights.
"Knowledge has always been power in the business world. Now that we're living in an increasingly digitised landscape, the power of data is already all around us and the channel has a responsibility to give customers the tools required to leverage that data."