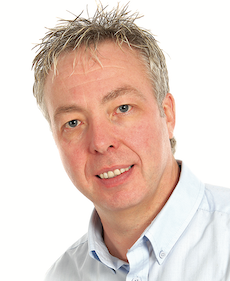 In explaining the market potential of LTE Cat-M1 and NB-IoT, Zest4's Head of M2M and IoT Anton Le Saux and Arkessa's Head of Solutions Chris Williams expose the high potency of low power connectivity.
Mobile operators launching consumer 5G services are making the headlines, but as demand for IoT connectivity continues to rise mass adoption will be largely determined by the successful roll out of the cellular low power wide area technologies, CAT-M1 and Narrowband (NB-IoT). "Both promise to deliver low power, improved in-building coverage and low deployment costs when compared to existing cellular options, opening up application opportunities which have been constrained by either technology, cost or both," stated Le Saux (pictured above).
"These low power solutions mean that the power consumption of user devices and sensors can be significantly reduced, especially in deep coverage. Use cases requiring battery life of up to 10 or even 15 years will be able to be supported, disrupting sectors such as metering, manufacturing and building management. Both CAT-M1 and NB-IoT are the leading cellular technologies for IoT, and provide similar benefits. They do differ, however, and their application suitability is often based on their key technology features."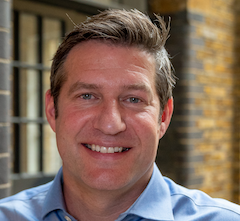 In general, noted Williams (pictured left), NB-IoT is best suited to static applications transmitting periodic short bursts of data, such as utility metering and lighting, whereas CAT-M1 can support more demanding applications like asset tracking and real-time industrial decision making. "Each technology has its pros and cons and with the cost of the modules and hardware expected to drop as demand increases, both represent a fantastic market opportunity," added Williams.
"NB-IoT was designed for IoT devices with very low data requirements that need to work over long periods and often in areas of poor coverage such as underground or deep inside buildings. It offers greatly reduced data throughput rates and higher latency compared to CAT-M1, but this also leads to much lower device power consumption."
 
NB-IoT can also provide better coverage with increased range and signal penetration. Its radio characteristics are specifically designed for longer range operation, higher deployment density and in-building penetration. "NB-IoT is best suited for static, low throughput scenarios requiring low power and long range, such as smart metering and numerous smart city applications like parking, lighting, building automation and asset tracking," noted Le Saux.
Each technology has its pros and cons and with the cost of the modules and hardware expected to drop as demand increases, both represent a fantastic market opportunity
Compared to NB-IoT, the higher data rates provided by Cat-M1 means that more data can be sent through the network in a given timeframe. This would be beneficial to applications that rely on speed of transition, for example security or mission critical reporting. "Cat-M1 also has the advantage of being able to support voice transmissions, unlike NB-IoT, enabling support for a wider range of use cases," commented Williams. "With the benefits of Cat-M1 comes the reality that the roll out to devices will likely cost more as data costs will be higher than with NB-IoT to reflect the speed and latency advantages. However, the costs to deploy NB-IoT (data, device and total cost of ownership) will probably reduce significantly as demand increases in the future."
The roll outs of these technologies currently vary greatly with operators focusing on the deployment of one or the other. However, it is widely understood that the majority of operators will support both CAT-M1 and NB-IoT within the next two years. So, what can businesses do now? "If NB-IoT or LTE-M is a requirement, businesses should get in touch with a trusted connectivity partner to identify the most appropriate solution in preparation for the universal roll out of these emerging technologies," said Williams.
Zest4 is working with IoT partner Arkessa to give partners and customers of all sizes access to IoT services, solutions and connectivity, and the addition of low power connectivity will add further value, according to Le Saux. "As an IoT MVNO (Mobile Virtual Network Operator), Zest4 gives partners control through its own SIM management portal," he said. "CaaS (Connectivity as a Service) and our knowledge of the IoT spectrum and emerging technology are customer gate openers for partners."