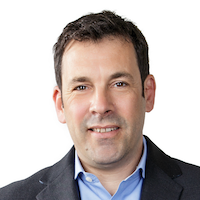 Forget economic uncertainty and Brexit – the potential for ICT businesses to grow through investment and M&A is perhaps at its greatest scope than ever. The only threat is missing the opportunity.
So says Knight Corporate Finance founding Directors Adam Zoldan (left) and Paul Billingham, headline sponsors of February's ICT Investment Forum.
The Forum, launched by Comms Dealer, will be held on February 28th 2019 at BAFTA, 195 Piccadilly, London, and facilitated by TV and radio business journalist and presenter Simon Jack. "Delegates will leave the event with valuable insights from funders, advisers and some of the sector's leading entrepreneurs," stated Billingham. "The breadth of expertise and experience on stage is unlike any other event we have seen in the channel." 
Knight CF has been firmly cemented in comms sector investment and M&A activity for exactly 10 years this month, and 2018 saw the company complete 13 deals and its 100th transaction. According to Zoldan these deal numbers are reflective of an 'extremely buoyant ICT sector'. "With more active buyers in the market than ever before we have good visibility of an equally strong 2019 and expect further exciting announcements," he commented. "The high level of acquisition activity has been driven by the increasing availability of funding within the technology sector. Private equity funding is widespread, particularly for the larger channel players, but 2018 also saw a higher and more varied level of debt finance available to the sector. Alongside investing in organic growth, debt is also prevalent for funding acquisitions. With funding remaining strong we don't expect any slowdown in deal-flow. We continue to see plenty of willing buyers and sellers."
The conditions for business growth in the ICT channel are propitious and precisely the ground upon which an escalation of investment and acquisitions can flourish, fuelled further by the sector's growing maturity. "There has been a dramatic improvement in the professionalism of the channel, but not at the expense of innovation and drive," added Billingham. "While actual growth in pure comms is at a standstill, the comms channel has driven change, adapted and delivered the next generation of solutions. Convergence has happened. You just need to look at companies that have quietly dropped the 'telecom' or 'communications' moniker – such as Chess and Adept – as they acquire IT and tech capabilities. While there are plenty of transactions purely focused on scale we are seeing a high level of strategic deals with acquirers looking to build expertise in growth sectors such as the IoT, cloud, security and more."
For comms entrepreneurs seeking growth funding or a potential exit the most common problems they will encounter are a lack of preparation and an underestimation of the level of work required within a deal. "Our advice has always been consistent – know what you want from a deal, prepare your business accordingly and leverage the expertise of an adviser," stated Zoldan. "We suggest meeting an advisor long before a decision is made. You'll get an understanding of the value of your business and advice on how to drive value long before a transaction. Knight's Vendor Assist product is a high level 'dry run' due diligence process that ensures the business is fully prepared for investment or an exit and will provide a list of recommendations.
"Our favourite deals typically involve a buyer that respects the achievements of the company they are acquiring. Often in these instances we see our former clients remaining in senior positions and enjoying work for years afterwards. We ensure that our clients' aspirations are achievable and prepare the businesses before we start a transaction."
Entrepreneurs cannot sensibly barricade themselves off from the expertise they badly need to realise their growth ambitions. Knight CF has proved time and again that good advice is near priceless, and that focused industry platforms such as the new ICT Investment Forum will function as an essential hub for education, advice, and the sharing of valuable insights into the mechanics of funding, buying or selling a business. "Always use an advisor who will set out your options, prepare for a transaction and help you drive value," said Billingham. "The transaction process is complex and we have seen people do it themselves and regretting it later."
Maximise the value of your business
Digital transformation is impacting all areas of the comms market, disrupting traditional business models and prompting a wave of M&A deals and investments in high growth channel businesses. Against this backdrop, it is essential that potential buyers, sellers and investment-seekers understand their options and how to advance through the process. 
Insight sessions include:
• Navigating the comms sector growth landscape
• How to identify the optimal financing solution
• Investing in the future: You have the funds, what next?
• M&A strategies: First steps and how to get it right
• High calibre interviews with business growth experts
This event is free of charge based on an approval process. To apply for a place please visit: ICTInvestmentForum.com