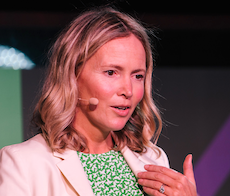 TalkTalk has ramped up its full fibre play as it seeks a major investment to drive FibreNation and forges ever closer links with collaborator Openreach.
TalkTalk CEO Tristia Harrison has signalled the firm's intention to be at the centre of the UK's full fibre debate based on a hybrid strategy she revealed at TalkTalk Business's industry summit last month.
This comes at a time when investment talks to beef up TalkTalk's own altnet, Fibre-Nation (launched in 2018) are advancing well as are discussions with Openreach on a long-term demand-led partnership.
FibreNation has tested and trialled full fibre in York which is now hailed by TalkTalk as Britain's first true Gigabit city.
"We have a simple two-pronged strategy to ensure we are at the heart of the nation's full fibre project," said Harrison.
"We are accelerating our roll out and taking the York model to three more cities – Harrogate, Knaresborough and Ripon.
"But we need a solution for the whole of Britain, which is why TalkTalk's second strategic course is our relationship with Openreach and the scale we can bring with our wholesale B2B and retail customers.
"It's important that we continue to have an ongoing dialogue with Openreach to make sure we can commit our scale to its plans in FTTP.
"We want to give Openreach the volume guarantees it needs to de-risk its own build.
"On this, conversations are well underway. In return, we need a realistic commercial deal that works as well for CPs as it does Openreach."