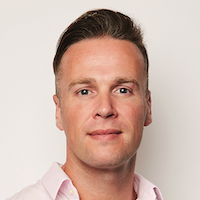 In the years ahead, the connectivity landscape is going to look radically different. We are racing towards one of the most transformational periods in our industry since local loop unbundling (LLU). Although FTTP will cause a significant level of change, it brings exciting new opportunities to the Partner community.
Product innovation is all too often dictated by the carrier landscape, with limited regard for the channel and your end customers. At TalkTalk we have always looked to disrupt the market and shape the future together. 
I remember when we first launched LLU over 10 years ago through our channel partners, we knew we were on the cusp of something incredible.
Over a decade later and TalkTalk Business now has an impressive >60% market share of the market - we must be doing something right!
As we make the pivot from copper to fibre, together we have an opportunity to meet the needs of our collective customers and disrupt the market once again.
I am passionate that we build a joint 'Go to Market' strategy, that allows us to leverage our partners' local presence and customer connections.
The opportunity that FTTP brings to the channel is huge and we've learnt a huge amount from our experience rolling out full fibre in York. We've seen for ourselves that once a customer is on FTTP they don't switch back because their service is phenomenal, therefore first mover advantage is critical.
As part of our shape the future programme, TalkTalk Business will work with our partners to jointly design and build the products of tomorrow, sharing our insight and learnings so we can ultimately win together.