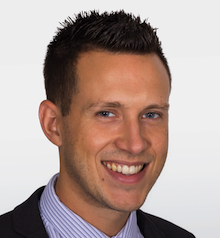 No one can doubt that Britain has been starved of a focused and determined full fibre strategy supported by substantial investment, until now.
And Entanet's Head of Sales Paul North says resellers must truly believe that the UK's full fibre campaign is the comms industry's priority of the age – and Digital Britain one of the greatest infrastructure megaprojects in the land.
CityFibre's £2.5 billion full fibre investment plan, announced in October last year, reveals the depth of Britain's ever growing copper-fibre divide, and underscores why resellers would be doing themselves a big favour in planning to bridge the chasm sooner rather than later. "The race to fibre-up the UK is now gathering pace and preparing for a full fibre future is a golden opportunity for channel partners to do what they do best – forge a competitive advantage through innovation," stated North.
"Resellers that take the lead and embrace a new business model that no longer waits for full fibre to come to where they sell, and instead looks to target their sales where fibre already exists, allows them to seize first mover advantage and claim the lion's share of new opportunities in a ready market."
Entanet, a CityFibre company, aims to help channel partners unlock such opportunities in all of its Gigabit cities across the UK as it seeks to play a lead role in realising the goals of the Government's Future Telecoms Infrastructure Review, published in July last year, which set out a national long-term digital strategy for the UK by targeting full fibre and 5G services as the de facto UK infrastructure, mainly completed by 2030.
"The long-term targets of the FTIR are achievable, but only with a level playing field that creates the right regulatory climate for investment and allows customers to switch easily between infrastructure providers," added North. "We need a new model that discourages predatory overbuild and instead promotes the development of a single underlying full fibre network for every city, town and region. This will then act as a neutral platform upon which multiple ISPs can deliver genuine choice to customers. There also needs to be an end to fake fibre advertising, because for too long the Advertising Standards Authority (ASA) has allowed copper-based broadband to be marketed as 'fibre', which misleads customers and holds back the investment and rollout of ultrafast full fibre connectivity."
North is just as clear in his answer to the question of whether Ofcom is sending the right signals and displaying true well-informed intent in terms of ensuring a level competitive playing field. "It's great to see that there is now universal acknowledgement from Ofcom and the Government that the UK must urgently move away from copper and revolutionise its digital infrastructure," he commented. "We are working closely with both to ensure the right regulatory framework is put in place to create fair competition. Ofcom must continue to engage and support all of the infrastructure providers in the UK. Entanet's role is to be a voice of the channel and ensure that its critical role in delivering a truly Digital Britain is at the forefront of shaping the country's future digital landscape."
The scale of the opportunity for resellers to provide more products and services than ever before will vary only according to their will and capacity to make hay while the sun shines. "The channel's opportunity is huge, especially for channel partners that look at the market differently," said North. "The decisions channel businesses make with respect to who they partner with and which full fibre solutions they champion and take to market will be crucial. 
"They will have a direct impact on transforming the landscape of the connectivity market and helping customers to realise the benefits of a future-proofed full fibre infrastructure. In doing so, they will open up the doors to innovative and cost-effective full fibre products which allow businesses to balance cost against gigabit speed requirements and a need for service guarantees – opening up generous margin opportunities. We're already seeing solid evidence of Entanet partners grasping the differentiator that CityFibre infrastructure allows them to market to business customers in cities across the UK, and winning strong full fibre business. The high profile Gigabit Broadband Voucher Scheme also means there has never been a better time for businesses to invest in full fibre services."
According to North a watershed in the transition to all-digital has already been reached as CityFibre has been on the march as an 'industry disrupter' for some time now, turning the connectivity status quo on its head and 'igniting the full fibre revolution that the country so desperately needs'. "We continue to execute an ambitious investment programme to deliver an advanced and intelligent full fibre network," he said. 
"As part of the £2.5 billion investment we have identified 37 towns and cities where CityFibre already has critical fibre spine assets as primed for expansion for fibre-to-the-home. CityFibre's rollout will reach five million premises and corresponds to one third of the Government's 2025 target of 15 million. Full fibre rollout at scale and the size of the emerging new market represents the most significant opportunity for the channel in a generation."