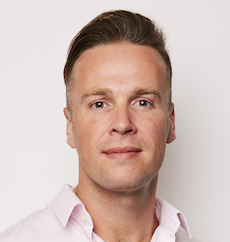 The Covid-19 crisis forced businesses out of their offices against their will but far from delivering a body blow the pandemic has served to underline the importance of home working and the technologies that enable it.
Nnot least FTTP, says TalkTalk Business' Indirect Managing Director Richard Thompson.
Home workers deserve better than to be at the mercy of copper-based broadband, according to Thompson, and they cannot continue in the same vein. "As we ease out of lockdown we've identified a massive potential market opportunity through the increase in home working," stated Thompson. "We estimate that at least 25-30 per cent of the workforce will be working from home multiple days a week by the end of 2021. Covid-19 has forced businesses of all sizes to adapt during these times and it has reinforced the importance of connectivity in how we conduct our lives and business in the future.
"With the majority of the workforce working from home regularly, businesses are now realising the benefits and significance of supplying their remote staff with reliable, secure and congestion-free connectivity with fibre being the ideal product for this use case, especially FTTP. To support this trend we introduced a marketing package with funding, insight, data analysis and campaign assets to help partners maximise this opportunity."
One aspect of the requirement for full fibre is that the sizeable opportunity could also turn into big challenges. "If we act now and help support partners to make that transition it can become a genuinely huge opportunity," reaffirmed Thompson. "Partners need to already be thinking in a 2025 context and design their businesses, capabilities and processes accordingly. Never mind the 'new normal' – business has fundamentally changed. Take the NHS as an example, it will never be the same as Telemedicine is here to stay. Big offices may be a thing of the past. It's a pivotal moment – a chance to transform and reset. We expect to see a dramatic shift as businesses look to maximise their teams' productivity from home."
Businesses are now realising the benefits and importance of reliable, secure and congestion-free connectivity
To an extent, the channel must be led, and Thompson claims that TalkTalk Business's emphasis on meeting the growing demand for more data and insights will pave the way for end customers to understand the changing landscape and for partners to capitalise on leveraging relevant information.
"The role of the carrier and how we partner and surface this information is key, and how we jointly go to market will be the point of differentiation," explained Thompson. "This will become far more than just giving a competitive price point, we will need to work with our partners shoulder-to-shoulder and be closer in our go-to-market strategies. We're making significant investments in our business and marketing to enable us to do this, and it's all with a focus on delivering this fibre future and supporting partners as they make this transition."
Recent management changes at TalkTalk Business, which saw Thompson become MD for Indirect, bring greater clarity and focus to the company's indirect channels, noted Thompson. "It's important to set ourselves and our partners up for success with a view to 2025," he said. "We are focused on the journey from copper to fibre. We're all in this together."
Thompson also pointed out that throughout these challenging times TalkTalk Business has worked closely with DCMS, Ofcom and Openreach on measures to help combat the effects of Covid-19 on organisations. "Beyond the commercial support we have secured we have also ensured escalation pathways for priority projects," he added. "We supported partners in delivering thousands of important CNI projects – hospitals (including London's Nightingale Hospital), care homes, schools and upgrading bandwidth at supermarket click-and-collect locations."
The emptying of the UK's office spaces has ushered in a new era of flexibility that builds on an already agile working culture at TalkTalk Business, noted Thompson. "Flexible working is, and always has been, part of our culture to maintain a healthy work-life balance," he commented. "It was a smooth transition for us to take our flexible working to the next level during lockdown. Although we've been physically separated from our teams, we have still been connected with our people.
"The technology and connectivity aspect ensured we were all still working together as efficiently as possible. We have actually found that we are managing to have more frequent interactions with our partners and growing closer, with quick video calls to check in. Having that extra time without the need to travel gives us the opportunity to speak with more people more frequently. We don't see transitioning to the 'new normal' as a challenge. We see it as an opportunity to work differently and to look back at the previous 'normal' and see how we can improve. Is commuting two hours a day really an efficient use of your time?"