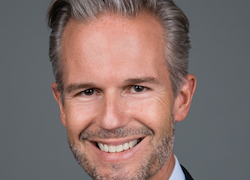 Exclusive Networks reported a strong Q3 with a 9% increase in gross sales, and a 13% rise on a constant currency basis, totalling €1.2bn.
The EMEA region was a key driver, posting a 14% surge to €973m due to a strong vendor portfolio.
Growth was mainly fuelled by a 5% rise from established vendors and a 3% boost from vendor expansion, including new regional entries (2%) and partnerships (1%).
The acquisition of Ingecom also contributed 1% to the growth tally.
CEO Jesper Trolle (pictured) said: "In the third quarter, we made solid progress with gross sales in line with our expectations.
"We delivered double-digit growth in our largest region (EMEA), despite a challenging macroeconomic environment and low visibility which has seen sales cycles lengthen and return to normalised levels since the end of 2022.
"Our current momentum of double-digit growth year to date, coupled with a strategic acquisition, underpins our confidence in meeting our 2023 guidance."
Exclusive Networks is on track to achieve its FY 2023 targets, expecting gross sales to top €5.15bn, net margins of €450-465m, an adjusted EBIT near the higher end of €172-178m, and an operating free cash flow above 80% of adjusted EBITDA.