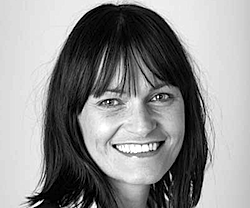 A report by The UK VC & Female Founders for the Treasury underlines the extent and cost to businesses of a 'staggering' imbalance between females and males in key roles, which is as much an issue for the comms sector as venture capitalists.
Research shows that for every £1 of venture capital investment in the UK, female-led start-ups receive less than 1p. 
"The bottom line is that ignoring women is costing venture capitalists money," stated AnyGood? founder Juliet Eccleston, who has called on investors to step out of their comfort zone.
"We all know gender inequality is a huge issue but these figures are staggering. Equality and diversity drive productivity and profit. There is a huge amount of evidence to suggest this, with McKinsey research showing that companies in the top quartile for gender diversity at executive level were 22% more likely to outperform their national industry average." 
The UK VC & Female Founders report discovered that all-male founder teams are given 89p and mixed-gender teams collect the remaining 10p. Only one in 10 decision makers were woman and two-thirds of VC firms have no female partners. 
"This is despite a large body of work showing that increasing female presence at senior levels boosts profitability," added Eccleston. 
"A report published by Credit Suisse stated that companies where women made up at least 15% of senior management were 50% more profitable than those where fewer than 10% of senior managers were female."
Eccleston also cited research in the USA which says that male-only businesses may be a worse investment than mixed teams. "For every dollar of funding, start-ups with women on the board generate 78 cents, while those founded only by men generate 31 cents," she added. 
"People tend to invest in what they are familiar with, and the lack of female representation across VC boards is clearly playing a part in this imbalance.


"Only by overhauling the way we hire and coming to terms with the ingrained bias within hiring processes will we be able to build the truly diverse teams that will go on to make the funding decisions of the future."