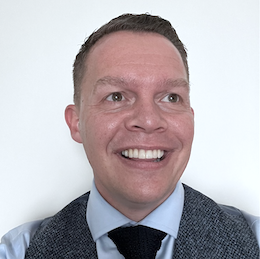 In a bid to secure a big share of the booming cloud market Westcon-Comstor has set up a new Cloud & Collaboration division led by Antony Byford (pictured), formerly UK&I MD, now Vice President of the new organisation.
The unit will provide commercial and marketing support to vendors and partners in the cloud and collaboration space which Cavell Group says will be worth more than £1.9bn by 2024 in the UK alone.
The new business unit will focus on the UK&I, Netherlands, Belgium, Sweden, Germany, France, Spain, Portugal and Italy. And the vendor relationships to be leveraged include 8x8, Avaya, Jabra, Microsoft, Mitel, Poly, Ringcentral and Spectralink.
"With the economy shifting to subscription models and our vendors to recurring revenues, it became clear that we needed to change the way we work in this space," said René Klein, Executive Vice President, Westcon Europe.
"Cloud technology is in high demand, even more so thanks to the hybrid work evolution. By reinventing how we work with this particular vendor community we'll improve our support to partners and ensure their success."
 
Byford added: "The vendor landscape is complex but we can help partners succeed through integrations and synergies, helping them navigate ecosystems.
 
"Partners need support operating within this new model and they now need to manage their businesses differently thanks to the introduction of cloud billing systems and automation.
"Vendors need the channel community to help support their accelerated drive to these models. That's the rationale for the new division."