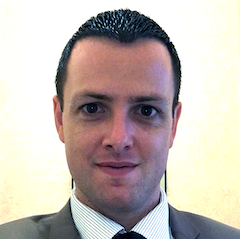 Last month's Insight Session hosted by Comms Dealer in association with BT Wholesale examined  the 'new normal' world of business comms and the workplace shift to home environments, and what it means for business models and partnerships.
A recent survey from 02 and YouGov predicts that 81 per cent of the UK workforce will be working from home for at least one day a week, at least for the foreseeable future. Even as talk of potential recession swirls around financial markets, the comms channel is adapting dramatically to the resulting transition, with new types of products emerging along with changes to contract terms as vendors look to the dual approaches of innovation and flexibility to better serve customers.
"Given the changes over the last few months and what we've seen over the last few years, old style long-term contracts are a thing of the past," observed Rob Sims, CEO at Elite Group. "What we've increasingly seen very much during this period is flexibility and adaptability. Customers have been asking what they can do to minimise spend and move into different locations."
Many of the delegates said customers were seeking to flex up and down seats, bandwidth consumption and general spend and capability. Tim Scott, CCO at Adept, believes there is already a degree of flexibility around IT services: "I think in the telecom part of the supply chain there's still a lot of rigidity, a lot of three and five year based contracts which we all love to have, but customers and organisations are thinking differently. We need to be able to align the different services and create flexibility right across that service chain."
This theme extended to enabling flexibility in critical areas, especially support, as organisations adopt a broader mix of home and office working. "This crisis has been the biggest shop window for UCaaS the world has ever seen, and it is not going to go away," stated Paul Taylor, Sales and Marketing Director at Voiceflex. "To offer a bundled set to a customer which is location independent is the way people are going."
We are going through a massive IT infrastructure transformation to be able to offer the types of flexibility our customers want
Trevor Lovelock, Strategy Lead at BT Wholesale
The trend towards home working, flexibility and agility is feeding into a wider trend of cloud adoption in the view of Iain Sinnott, Sales and Marketing Director at VanillaIP. "The idea that long-term contracts are going away and we're moving to a 30-day true cloud deployment model suits us fine," he said.
Sinnott agrees the relationship between the customer and reseller should help businesses to develop over the longer term and stimulate investment in customer service. "As long as you've got the mechanics to deliver products on demand, then we should be able to work a very fluid partnership with the customer to hunt down productivity," he said.
Tim Mercer, Managing Director of Vapour Cloud, is convinced Covid-19 is fundamentally changing long-standing vendor relationships and positioning. "I think there's going to be challenges from some of the bigger players that come to us, Microsoft especially," he said. "The challenge is how do we support our customers by ourselves?"
This view is echoed by Peter Lukes, Managing Director at Wanstor: "The relative relationship with Microsoft has become quite challenging because they're both a partner and competitor," he said. "We're now developing pricing models on a per user basis, or on a resource consumption basis. To some extent, they have enabled the sale of our own cloud services, but you look at the horizon and wonder what the long-term view is for Microsoft. It wouldn't surprise me to see more and more challenges around work that we would traditionally do ourselves disappearing."
Attention to detail is the key differentiator according to Sinnott: "Having multiple services with different ways to satisfy the customer's requirement is going to separate us from the big guys coming through," he said. "If we're running a fairly simple, unresponsive product set, we can get picked off. But if we're thinking very closely with our customers, and we're bringing together various different elements, then it's much more sustainable."
The Office of National Statistics estimates that around half of all UK employees were working from home at the end of May, but many delegates felt that the situation was unlikely to return to normal any time soon. "We did a staff survey two weeks ago," said Sims, "Five per cent want to be in the office all the time, five per cent want to work from home all the time and 90 per cent want some flexibility with one, two or three days in the office. The ability to move it around is really, really stark."
However, the clamour to return to the office varies by industry. "The feedback we are getting from our call centre clients is that productivity has kept up to pace, while the quality of delivery they are giving customers has reduced substantially," said Fraser Ferguson, Managing Director at KubeNet. "We've got all the tools but it's about getting customers to understand that they have to invest in flexibility. And, obviously, that comes at a cost."
Although flexibility is seen as a key requirement, several delegates highlighted that flexibility cannot subsume profitability and, ultimately, the sustainability of a partner's business model. "Some of our retail restaurant customers have asked us to suspend their services because they are not in operation. So, when we talk about flexibility, there are obviously bounds by which we can't make money," continued Ferguson. "If our customers go out of business, then we're not in business either so we need to be pragmatic. I think they understand that flexibility has limits. Can we make money working with our customers? Yes, absolutely we can, but we also need cooperation from our upstream service providers to offer the levels of flexibility that our customers want."
This end-to-end flexibility message was echoed by Pam Blanchard, Director at ICA: "Flexibility must run across the supply chain, ensuring that the burden of responsibility doesn't just solely sit with the reseller," she said. "We've had a number of clients within hospitality, and in the retail sector, asking us for payment holidays, and we've been able to support them although we've not necessarily had that same support extended to us."
Blanchard said that although opex models are popular, capex options have also seen some new adoption. "With capex we can at least get some investment from the clients, and this gives them the opportunity to take more flexible terms on a multitude of services at a later point in time," she added.
Pricing is always a critical element across the supply chain and Andrew McNulty, Sales Director at Pace Telecom, agreed that a lot of customers want the flexibility of short-term contracts: "Sometimes we can't always do that," he said. "For us to maintain the level of service that we want, we still want some sort of commitment from our customer base."
Aidan Piper, CEO at Welcomm, concurred: "What we need to see is flexibility of contract lengths from the bigger carriers and then the rest will follow," he added. "If we're able to speak to our customers with a sensible conversation, we might make a commitment with one of our carriers for three years, but offer the customer a 30-day, 60-day or 90-day contract. I think we all must have a less rigid approach, but everybody, carriers included, have got to play their part."
As the UK's largest and oldest carrier, BT Wholesale has been somewhat constrained by its legacy and rigid operating systems, but change is coming, as Trevor Lovelock (pictured above), Strategy Lead at BT Wholesale, said: "We are going through a massive IT infrastructure transformation to be able to offer the types of flexibility our customers want," he said. "This is going to be quite interesting as we evolve, with lots more close collaboration and co-creation of new propositions with customers. This is moving away from a position where the market tries to lock customers in with contracts and moves towards a position where the lock-in happens naturally, because you're creating value for each other. That's how I'd like to see this kind of market evolve."
Yet contract length is just part of the equation. Sharing expertise and innovation is crucial in both invested portfolios and sell-through solutions.
"We put a lot of software development into our education suite of services," said Scott. "But we also sell-through BT Wholesale products, for example. With each of those scenarios I've got technical and service expertise that I wrap around the products. The more I expose skills and expertise to customers, the better the relationship I have."
It was agreed that speed to market and the need to simplify interaction between partners and suppliers was also crucial moving forward. "We've talked a lot about contact length, but also it's the speed at which we're enabled to adopt new services," she said. "If on-boarding processes were less convoluted we would be able to spin up a service in a matter of days."
Summarising the discussion, Ian Cottingham, Wholesale Specialist Sales Director, BT Wholesale, said: "Contract flexibility, the need to access education and technical specialists and the simplification of on-boarding comes across loud and clear."