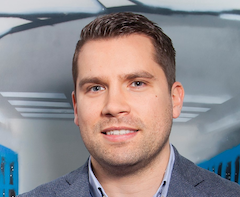 Leeds-based communications provider The Technology Group has added 4,000 new users in the last quarter, a 27% growth for its core platform during the Covid-19 restriction period.
The deals made in the last four months take the usership of its 3CX managed services unified communications platform to in excess of 20,000 users globally, expanding its client footprint into Switzerland and The Philippines. 
CEO Jonathan Marsden said: "The early stages of lockdown saw us taking some difficult decisions to protect the business at the height of the storm. The new contracts are an encouraging sign of business confidence recovery.  
 "With remote working looking set to be the new norm for many businesses either full time or partially, companies need to make sure that their telecoms and video conferencing platforms are fit for purpose. 
"That includes integrated and reliable video conferencing as well as giving all users the ability to make and transfer calls from the office phone numbers from wherever they are, on whatever device."