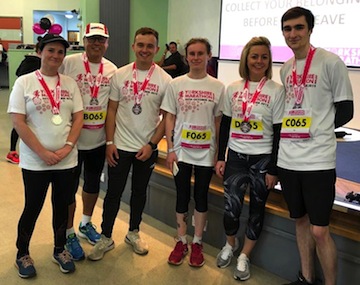 A team of six runners from The Technology Group raised almost £900 for the Jane Tomlinson Appeal following their completion of the the Yorkshire Marathon Relay. 
Group co-founder and Acquisitions Director David Marsden said: "We have a mix of experienced and novice runners, with everyone putting the time into training and raising money for a worthy cause."
The Technology Group is also a sponsor of the Jane Tomlinson's Run for All's Leeds and Sheffield Half Marathons team challenges, as well as being the charity's main communications partner. During the last six years the group has donated communication services worth £11k.