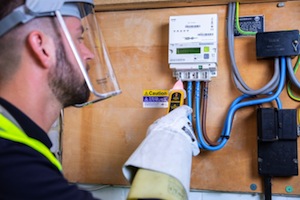 A nationwide comms infrastructure firm has leveraged its supply chain to donate Personal Protective Equipment (PPE) to field service engineers working during the Coronavirus pandemic. 
In addition to protecting CHH CoNeX's own small team of engineers the equipment has also been shared to other businesses involved in the supply, installation and maintenance of telecommunications networks.
CHH CoNeX has provided hundreds of thousands of face masks and bottles of hand sanitizer to field service engineers across the UK.
Tim Hughes, MD at Birmingham-based CHH CoNeX, stated: "We took the decision early on to leverage our supply chain and access tonnes of PPE equipment to ensure that CHH and our partners can continue to deliver critical infrastructure services throughout the lockdown period. 
"While our Managed Services team keeps engineers fully kitted out with PPE all year round, we have never had to access quite the quantity that we have recently.
"We take supply chain planning seriously and it is only through a robust, flexible and proven supply chain that we were able to procure and supply such a large scale of PPE. 
"The rules in our industry are quite simple. Without the right PPE, engineers cannot do their job. We knew we would have to lean on our supply chain to keep essential services running throughout lockdown and beyond."