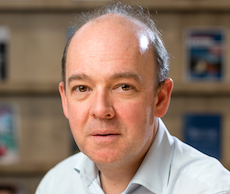 That there is a disconnect between the pre-pandemic M&A sector on the one hand and the Covid-19 economy on the other is no surprise. Just as obvious, says FPE Capital Managing Partner David Barbour, is the positive outlook.
Not surprisingly, M&A in the comms sector is diverging from its previously steady course, giving way to Covid-19 pressures which have to some extent applied the brakes on funding and deal doing. But things are already looking up, and a robust investment and acquisition story is certain to emerge in the not too distant future, according to Barbour...
How is the ICT sector weathering the Covid-19 storm?
The ICT sector is far more resilient than most and it is clear that in the medium-term clients will need rapid assistance and more technology in moving their workforces to a true remote working environment. Cloud migration, cyber security and remote access software will be in high demand. But there are some headwinds. Much of the smaller end of the ICT market relies on a customer base of largely SMEs, and a national, economy-wide recession will impact SMEs disproportionately.
There will always be a need for agile, service-led businesses in the mid-sized and SME market
Business failures, late payments and bad debts will become a fact of life, and some sectors have taken a hard hit and will take a long time to rebound. Therefore, any buyer or investor in the ICT market will be careful about the end sector an ICT supplier focuses on. Retail, travel, leisure and hospitality are going to be difficult and likely to put investors off. Government customers will be seen more positively.
How will Covid-19 change approaches to the ICT channel market?
The pandemic will change the criteria in identifying and partnering with ICT firms looking to raise investment in the future. Buyers and investors will look for end customer sectors that can get through this particular downturn – and for ICT suppliers that are strongest in the cloud, cyber and software areas to provide growth momentum going forward. Pure connectivity and voice, while valued for their perceived resilience, will be less important drivers. Also, debt leverage levels are likely to be lower for a while. Deals may well happen before we get through the recovery phase, but pricing will have to reflect the new economic circumstances.
 
Have scale up opportunities been impacted?
There will always be a need for agile, service-led businesses to service the mid-sized and SME market. The product mix will evolve but the opportunity will be excellent. The most attractive resellers/MSPs for investment will be those with strong underlying sector dynamics (we may see MSPs become quite sector specific) plus the right product mix for the evolving workspace.
Have you witnessed banks pulling back?
It is still early days, but we are aware of sale and investment processes being put on hold, or going slower, while the Covid-19 impact is assessed. Another big driver of investment is the attitude of the debt markets which are both cautious and also swamped as they implement the Government's debt guarantee scheme. For larger deals the debt market looks to have put a major brake on activity for the near-term at least. But there are a number of banks, and even more debt funds that like the sector dynamics given a perceived longer-term move to remote working. So it is likely that some debt will remain available at the moment. We have had a couple of debt funds speak to us about committing now.
And on the equity side?
Venture capital firms will probably be preoccupied with their existing large portfolios, many of which may require further equity funding, so they are unlikely to be in the market for new opportunities for maybe 12 months or more. PE investors will be a mixed bag. Some have funds that are already heavy with connectivity and reseller/MSP assets so might be reluctant to get more sector concentration. Others, with newer, less invested funds may see this as a good time to invest at lower valuations and with some interesting underlying dynamics as tailwinds.
For scale-up ICT providers, what are the key challenges and opportunities now?
The flip side of an increase in remote working might see a lot of offices reduced or vacated, so some of the more traditional connectivity and analogue call revenues might be significantly reduced, and fast. We are seeing SMEs talk about changing their workplaces permanently following this disruption. And the first sign is through shared workspaces where companies on short notice terms have left and may never return.
Also, many scale up projects have been acquisition driven, which will be challenging when the debt markets are more difficult. The bigger consolidators will have an advantage as they will be able to get better debt terms and larger facilities. Organic growth will be possible and the opportunities will be there, but product and skill mix will be key. Smaller firms without the depth of talent and skills to service demanding customers 24/7 may find they are squeezed by mid-sized businesses coming into their market.
More on this subject...
How new Covid-19 realities impact ICT sector M&A