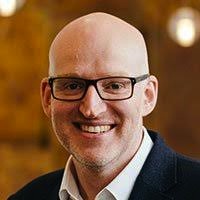 Node4's tech support has proven critical in enabling BMI Healthcare to back NHS efforts during the pandemic.
 
Utilising infrastructure solutions from Node4, BMI Healthcare has been working alongside the NHS to help support the need for medical care in the midst of Covid-19. 
 
Ben Meade, IT Director at BMI Healthcare, said: "We have enabled a large number of our non-clinical staff to work from home as well as allowing secure access into BMI Healthcare systems for NHS staff working at a BMI Healthcare hospital during the pandemic. This has been made possible as a result of the investment we have made in our IT systems."
 
Paul Bryce, Chief Commercial Officer at Node4, added: "It is great to see that our continued work with BMI Healthcare has supported the business and NHS patients in such trying times. 
"We will continue to enable essential digital transformation journeys for all our customers - particularly in the healthcare industry where modernised, flexible and scalable IT operations are needed now more than ever."
BMI Healthcare is an independent provider of private healthcare with more than 50 hospitals and healthcare facilities. More than 6,500 consultants practise at BMI Healthcare hospitals, which handle more than two million patient visits a year.