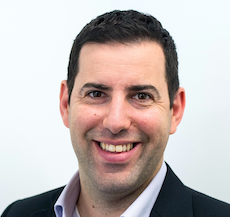 A post-coronavirus ICT procurement boom driven by cost and flexibility considerations is set to create stark winners and losers in the channel as organisations become much less dependent on office space compared to pre-coronavirus times and seek to become leaner.
ICT resellers are facing a watershed moment and cloud providers could be the big winners when the immediate impact of the Covid-19 lockdown eases.
All indications point to cloud comms providers being best placed to shake the disease and poised to receive a boost when the lockdown is relaxed as firms double down on cost savings and scale up remote working while UCaaS and collaboration also becoming priorities.
"Covid-19 is a wake-up call," stated Shiv Passap, Director, BTT Comms. "We will see a big shift to homeworking solutions and the traditional office will reduce in size as businesses will want to cut their overheads."
According to T-Tech MD Daniel Teacher (pictured) far more business leaders are opting to examine expenditure and identify savings.
"Usually we talk about growth without thinking about the cost of growth," he stated.
"But the Covid-19 crisis has taught business leaders to be tougher on how to manage costs and deal with productivity. Managers will be given more accountability and they will be required to meet new objectives.
"RPA and automation will also become more important.
"The value of IT as a currency has increased and everybody will be leaner in how they run their businesses."