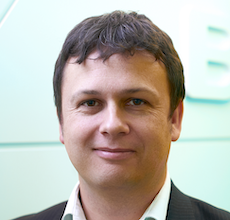 As the nation cautiously feels its way to ending lockdown, there will be nothing precarious about heightened awareness of critical business grade ICT, according to Paul Beacham, Senior Manager, Data Networking Portfolios, BT Wholesale.
Covid-19 has greatly accelerated the pace of digital transformation and organisations are being forced to adopt connectivity and collaboration services that they would not previously have considered, pointed out Beacham. It's a trend that is reflected in evolving, and significant, bandwidth demands. "We're witnessing a change in the levels of bandwidth being ordered and provided," he said. "We have seen differences in the percentage of orders wanting higher access levels. It's now 50/50 whether we're providing 100MB or 1GB. That is being driven by current and future proofing needs."
Beacham also noted that services and functions need to be flexible enough to support these changes. This not only means scalable bandwidth, but also reroutable traffic so that the network capacity, which would typically be presented in their networks, can be directed to support the changing business and user profiles.
"As we shift back to a more business-as-usual situation there will be an awareness that channel partners need to be able to support this rapid change," added Beacham. "Future buying decisions will be more influenced by partner flexibility around services, products and associated commercial models. Furthermore, how organisations supported customers during the Covid lockdown will play a part in choices made moving forward. We are re-prioritising which solutions we bring to the market so that we can focus on those propositions that will bring the most benefit to partners now."
Future buying decisions will be more influenced by partner flexibility around services, products and associated commercial models
It goes without saying that the Covid-19 pandemic has underlined the critical importance of connectivity to all businesses, emphasised Beacham. "Broadband into the home connections are now supporting businesses as well as the traditional consumer demand," he commented. "With more services and critical functions taking place in the cloud, reliable connectivity is essential in ensuring organisations remain operational and can support these more flexible and agile working conditions. Some employees also still require access to traditional LAN environments, and we are seeing a growth in traffic using Ethernet supporting dedicated Internet connections, which can help ensure smooth running as a result."
Network resilience is also key, noted Beacham, and across wholesale many partners are working with critical national infrastructure (CNI) providers which need to be always-on and have guaranteed resilience. "We have established resilient connectivity and upgrades into a number of health and other CNI end user locations across the UK," confirmed Beacham.
Another example where consistent connectivity is essential is critical customers within the retail industry, in particular, food retailers to distribution centres and logistics organisations. "If they lost connection it would impact everything from stock levels in shops, to delivery issues further down the supply chain which are under significant micromanagement at present," said Beacham.
Remote working
He also observed that partners are experiencing a huge increase in demand for tools that facilitate rapid and scalable remote working capabilities. To help fulfil requests, BT Wholesale simplified access to its hosted communications portfolio which includes self-install solutions, through discounts and free licences. The company also waived Etherflow bandwidth on-demand modification fees to enable partners to more easily meet the evolving requirements.
"BT Wholesale has not placed any restrictions on customer orders or asked partners to stop selling, but we have had to make sure that new initiatives do not jeopardise the network's overall performance," added Beacham. "That's why we have implemented service protection windows. For urgent Covid requirements, such as CNI, we have put in place processes to fulfil them as a priority. "
That there needs to be flexibility in products and models is a given, and BT Wholesale has a long-standing bandwidth on-demand model. Prior to the outbreak, it introduced 24-hour billing so that partners could provide customers with higher bandwidth for the period they require. Access to bandwidth modifications have been simplified further during Covid-19 through the waiving of typical fees and one-off charges. "Providing the channel with self-serve flexibility is vital, particularly at a time like this," added Beacham.
 
"We are also conducting forensic network analysis and management. With profiles changing daily, we are ensuring that every element of our services – fixed, mobile, Ethernet, IP-layer and broadband network – have strategies in place to protect network quality. The speed of evolution of the portfolio has been driven by available IT stacks. And everything is built on top of our network, to ensure it is always on, free of capacity issues and can support flexibility. Additionally, the benefits of our automation efforts are being made more apparent. With automated processes there is less reliance on individual resources. Bandwidth can be changed remotely, support can be delivered more effectively, and a greater emphasis on self-install solutions is getting organisations connected without the need for an engineer."
Getting organisations connected has been a priority for Beacham since he joined BT on the graduate scheme straight out of university. He has spent most of his career operating in wholesale, holding a number of roles across sales and business, market and product development, through to product management. "I believe a strong wholesale market drives good competition in the channel and retail markets, and plays a pivotal role in both the digital transformation and fibre enablement of the UK," commented Beacham. "This is where my real passion lies. We're now at a point where BT Wholesale and BT Enterprise are aggressively accelerating new technology and methodology transformation."
Beacham's connectivity market hot picks
• Digital transformation: The pandemic will only heighten focus on digital transformation. Digitalisation, automation and API-first strategies will all play a key role, underpinned by always-on connectivity.
• Fibre enablement: The closure of legacy platforms and technologies presents the channel with a major opportunity of supporting customers through migration and transformation programmes. Supported by investment and rollout of full fibre connectivity into premises, it will be the foundation for driving the transformation of the communications industry.
• Fixed and mobile convergence: 5G will be transformational, both for the mobile market as well as the overall connectivity industry. We'll see an increase in the number of solutions converging mobile and fixed networking, which will further drive digital transformations.