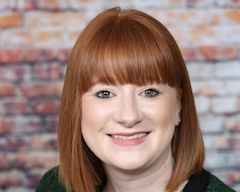 A key determinant of an organisation's ability to meet the demands of the day rests, in many cases, on the deployment of a UCaaS solution.
Without one, efforts to relieve organisational pressures of all kinds, including the coronavirus outbreak, will be severely limited, according to this month's panel of UC market experts.
UC has long been talked about as a requirement for businesses but the practicalities of the technology and the associated benefits have taken some time to come to fruition. Early UC channel offerings typically sought to consolidate email, voicemail and fax onto one screen for a user. Uptake was slow, solutions were expensive, difficult to implement and required heavy maintenance. However, as connectivity has improved and the move to the cloud has increased exponentially, the long talked about benefits of UC can now be realised by any size business.
In fact, UCaaS is a key component of the digital journeys organisations have embarked on, and Joe Pratten, Horizon Specialist at Gamma, believes that the channel, which has largely secured the SIP market, is primed to lead the UCaaS charge over the next five years. "But for the channel it's about adopting a more consultative approach to customers," he said. "Understanding the particular challenges throughout an organisation and proposing a tailored solution is key.
"SME workforces that are becoming increasingly more remote need to respond to their customers quickly. They can't afford a team of people to run their IT systems. And as they look to grow their business and compete with mid-market and large enterprise organisations, UC becomes vital in helping them achieve this."
When creating a compelling business case for a prospect considering UCaaS it's vital that resellers make it relevant and specific to them. "The only way that can be achieved is through a robust discovery and fact finding stage at the start of the engagement process," added Pratten. "The more you know about the customer, the way they work and the challenges they face, the more relevant and compelling the business case will be. The sales person should be able to recommend where UC functionality can assist the organisation, demonstrating cost reductions, increased employee engagement and overall customer satisfaction."
From a strategic perspective it's vital to check in with a customer to see how accurate the RoI business case has been for them, advised Pratten. "Look at areas such as reductions in travel expenditure, a lower number of emails between staff or whether employees are now set-up to work remotely," he added. "This could potentially lead to identifying new areas of training or elements where you can add value and improve their business. If the implementation has gone smoothly, it's a great opportunity to engage for a case study."
According to Richard Buxton, Head of Collaboration at Node4, UCaaS adoption rates are higher than you might expect, possibly due to the nature of its customers. "The majority of them have already embraced the cloud and SaaS and are less constrained by legacy technology," he said. "However, there are still many customers who see the benefits of UCaaS, employee mobility in particular, but have not yet fully rolled it out. It's fairly common for our customers to have teams of people using our full suite of UC applications, but have a slow roll out to the remainder of the workforce. But, with issues such as the recent nationwide flooding and the current coronavirus crisis, organisations are beginning to utilise UCaaS company-wide. We have seen a huge increase in customers wanting to expedite deployments."
 
To grow UCaaS business the channel must switch its focus away from products and vendors and concentrate more on business solutions. "Customers are bombarded with marketing material that shows off new products from vendors, but often these all appear to offer the same list of features, and it can be difficult to differentiate," added Buxton. "The success of UCaaS comes when resellers are able to look at a customer's business requirement and pain points, and provide a technology solution that solves them. By talking in the customer's own language, and understanding exactly the problems that they need solving, it is possible to provide solutions that they understand and that fit their needs. Yes, these solutions will still be proposed based on whatever vendor relationships they have, but lead in with solutions, not products."
 
The key factors involved in aligning UCaaS to a prospect's strategic goals also hinge on defining their appetite for change. Has the customer embraced SaaS? It can be quite a change for some customers that are still set on on-premises and capex-based solutions. "So determine their business outcome requirements and find out their pain points," stated Buxton. "It's important to understand their business and then work out if you have access to the technology to resolve their challenges. Don't lead with discussions about your vendor's products."
Nor is that all: More businesses are becoming global, workforces are increasingly dispersed, and remote working is becoming the norm. Small wonder some companies are recognising the importance of making sure they have the right tools in place to attract and retain the best talent. That said, many organisations are not thinking beyond 'the basics', according to Emily Fallon (pictured), Senior Manager, Channel Marketing EMEA and AU, RingCentral, which is one reason why the adoption of UCaaS does not yet match its potential.
"Most of us have access to a desk phone or a mobile phone, and many businesses may see this as enough to support remote working," commented Fallon. "Companies need to think beyond this and recognise that there are more effective tools that allow teams to work together more collaboratively."
The Covid-19 crisis is shining a light on the abilities of businesses to support remote working. Employee safety is a number one priority and enabling staff to work remotely is critical. "Businesses that have not paid attention to UCaaS are now being forced to re-evaluate their work situation and ensure the right tools are in place to support seamless communication and collaboration," added Fallon.
 
There are a number of factors that have contributed to adoption levels. The first is that many firms in the past have been nervous about moving to the cloud. Also, the move to UCaaS isn't just a technology swap, it is a business transformation project that impacts every employee. "It also demands new ways of working," said Fallon. "Today, we are at a stage where businesses are realising the benefits of the cloud and employees are demanding more channels for working together. This means we're seeing a shift in how companies work, and adoption is on the rise."
The channel has a 'huge role to play in selling UCaaS', noted Fallon, and it's not too late for partners that may have neglected the opportunity to date, she believes. "It's also interesting to see how distributors are flipping their business model to become master agents," added Fallon. "We've seen a difference in uptake as a result. Ultimately, channel partners have an opportunity to be seen as consultants for businesses looking to make the shift to UCaaS. They have a strong understanding of the market and the solutions on offer, and if they can demonstrate their understanding and how solutions can support each individual business needs, then they will enjoy long relationships with customers as a valuable business partners."
 
The workforce is also going through a period of change. Generation Z are coming into the workplace and demanding more flexible ways of working; and it is becoming increasingly difficult to find talent locally. Businesses also want to take advantage of opportunities in different markets and are looking at global expansion. "Resellers that make UCaaS a priority have an opportunity to help organisations support remote working, attract a global workforce, retain the best talent and provide support in times of a crisis," stated Fallon.
"UCaaS enables better collaboration, whether that is employees communicating with customers, or with their co-workers. How teams work together is something that often gets sidelined when working remotely, but is critical to ensuring employees feel part of a team. There is also a big business benefit to adopting UCaaS as it allows employees to work in a more streamlined way. By reducing the number of apps and the amount of 'workplace chaos', employees can be more productive. Ultimately, this helps to drive revenues."
Barriers to UCaaS adoption have tumbled, noted Ian Rowan, UK Channel Manager at Wildix. "UCaaS opens up many new markets for partners to sell UC solutions but without all the barriers to market experienced by traditional UC solutions – high upfront costs, extended engineering skill sets, product updates and a requirement to have IT teams trained to manage complex onsite solutions," said Rowan. "UCaaS instantly overcomes these issues and gives SMEs instant access to solutions that had only been available to enterprise level businesses. Now that these barriers have gone the SME market is purchasing UCaaS daily and soon there will be little business left for traditional telephony."
Rowan also noted that uptake of UC or UCaaS has been relatively slow in the SME segment compared to the enterprise sector. "There are many reasons for this but the drivers for change are the same," added Rowan. "When surveyed, 80 per cent of enterprises moved to UC to offer remote working whereas within SME this figure is only 40 per cent. Not because they don't want to offer this service but the ability to measure RoI for SME is complicated compared to enterprise where tools are in place to look at changes in employee performance."
With UCaaS there are many more performance gains and more businesses are looking at smart working to reduce overheads and increase employee satisfaction, observed Rowan, which should be a boon to the channel. "Resellers need to focus on helping businesses realise the RoI of UCaaS and then prices become totally irrelevant," he commented. "With the Covid-19 crisis it is even more important that partners make the right selection of UCaaS providers and this is where a solution based on WebRTC has key advantages right now. With workforces being told not to travel and work from home then having the ability to deploy a zero-touch solution without the need for any hardware is a must."
Gamma urges resellers to ask these key questions and unlock UCaaS potential...
• What are the user numbers and their location?
• How much does the client spend on current communication tools (PSTN conference dial-in numbers; are they paying for external conferencing tools?)
• Profile all user types across the organisation: Do they travel? Are they fixed to a desk? Do they work in virtual teams?
• Strategic goals: Is the business trying to implement home working or is it looking to expand the number of staff without the associated spend?
• Get a view on travel expenses and the type of travel: Internal or external meetings? Could some of these be swapped to video conferences?
• How does the customer sell and interact with customers? Are face-to-face meetings essential every time?