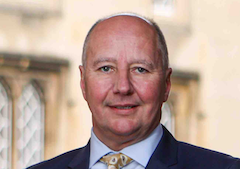 Belfast-based Barclay Communications has scooped a £3m deal with University of Cambridge, the biggest in its 24 year history.
  
The company will deliver over 5,000 mobile connections that will be accessed by all colleges and departments, and will support users across multiple countries as well as remote learning set ups.
   
Barclay Communications MD Britt Megahey said: "It is evident that the needs of our customers have changed dramatically in recent months. They now look to us to underpin how their business communicates as reliably and effectively as possible in these new times using the latest technologies and services available.
 
"This is no different for an esteemed educational institution like Cambridge.
"We competed against well known industry names to win this partnership and that reflects how Barclay Communications is at the top of its game."
Barclay Communications also provides hosted and fixed line telephone systems, workforce management software, IT services and support.