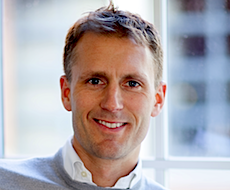 The only plausible option for contact centres is to adopt the right balance of new technologies such as cross-organisation omnichannel analytics, says Sabio Chief Innovation Officer Stuart Dorman. 
It is increasingly clear in the contact centre space that all roads lead to innovations in new technologies, and the challenge is to strike a workable balance, believes Dorman. Sabio has long supported CX and contact centre teams, helping organisations to deliver an optimum balance of self-service and assisted service based on technology such as conversational AI. "We're seeing an emphasis on digital transformation, and from a contact centre perspective that means steering more and more people towards digital and self-service channels," he stated.
"However, while this is proving increasingly successful at deflecting lower value interactions away from the contact centre, there's a danger that CX teams might unwittingly lose a potential sales conversion or pass off more complex interactions. Hence the need to strike the right balance between automated self-service and the contact centre."
The key challenge facing today's Customer Experience teams is how to engage successfully in a world where customers are communicating more than ever across multiple websites, social and messaging networks. As a result, more than 50 per cent of organisations are now forecasting a reduction in their overall contact centre voice traffic. "We've passed 'peak voice' and how brands respond to this shift in customer engagement is critical," added Dorman. It's important they get their timing right and avoid jeopardising their CX performance by debuting next generation technologies before they're ready to support customer interactions."


As organisations seek to maximise customer interactions across all web, voice and messaging channels, conversational AI-enabled virtual assistant technology and Natural Language Processing platforms, supported by Knowledge Management systems, will come to dominate how customer requests are understood and channel-appropriate responses are generated. Against this backdrop, and since Horizon Capital's investment in Sabio in 2016, the contact centre specialist has focused on broadening its solutions portfolio and geographic coverage.
Its strategy included the acquisitions of SaaS solutions provider Rapport in March 2017, DatapointEurope in July 2017 and customer insight and contact centre benchmarking firm Bright UK in March last year, as well as the addition of FlexAnswer Solutions, a Singapore-based provider of innovative Virtual Assistant solutions in December 2018.
"We're convinced that within the next few years almost every customer interaction will be fronted by conversational AI-enabled virtual assistant technology, and that these solutions will quickly evolve to handle interactions better and deliver better CX outcomes for customers," stated Dorman. "This technology will be instrumental in transforming the contact centre landscape, but its success will pivot around how interactions are seamlessly blended with more complex human-assisted service capabilities. This next generation of integrated digital and human-assisted CX offering presents a fantastic opportunity for resellers. That's why Sabio invested in FlexAnswer's virtual assistant, NLP and machine learning technologies."
While 2019 will see an increased focus on technologies such as AI and augmented interactions, it's equally important that organisations should focus on smarter analytics and insight in order to track and inform the user experience across end-to-end customer journeys. "We'll continue to build out our digital and insight capabilities, particularly around intelligent voice of the customer initiatives that we can apply to inform CX re-engineering and digital transformation projects," explained Dorman.

"We're also seeing interest around the conversational user interface, not just for the voice channel but also across web channels and messaging. It's essential that organisations adopt a single conversational AI platform to support all engagement channels. By adding the full stack FlexAnswer cloud-based virtual assistant solution to our portfolio we're able to provide our customers with a conversational AI platform that can understand customer requests and generate channel-appropriate responses."