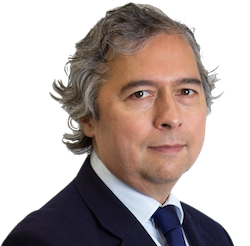 Smaller firms could outrank larger organisations in the contact centre opportunity stakes, according to our panel of experts who provide an overview of this exciting and evolving marketplace.
Covid-19 has accelerated the move to cloud technology for organisations across all sectors, transforming the traditional contact centre channel landscape and making it more competitive than ever. Content Guru Deputy CEO and co-founder Martin Taylor (pictured left) cited Microsoft figures that suggest 56 per cent of people around the world have stopped doing business with a company because of a poor experience. "The reason to invest in customer experience technology is two-fold," he said. "Firstly, customers expect organisations to offer easily accessible self-service options, digital channels and intelligent contact routing. Secondly, if consumers are met with a clunky, hard to use process when interacting with an organisation, they will turn elsewhere."
It is the popularisation of digital assistants like Siri and Alexa that makes customers expect automated self-service options when contacting an organisation. This is part of a wider movement towards digital self-service, and what gets Taylor more excited is AI such as Natural Language Processing (NLP) which can be used throughout an interaction to enhance experience levels. "NLP, which parses meaning from spoken words, can be applied not only at the beginning of a call but also throughout, enabling platforms to analyse data from both caller and agent in real-time," he said. "Integrations with knowledge management systems can then feed agents a continual stream of approved and relevant information to help them solve callers' complex issues quickly, without anyone needing to wait around on hold."
One of Taylor's priorities right now is to invest in workforce optimisation (WFO) and workforce management (WFM) capabilities. "In a hybrid working environment, contact centre leaders need to know that their agents are being trained, supported, monitored, motivated and organised, wherever they are located," he said. "WFO suites enable automatic scheduling for human and virtual agents, omnichannel recording and full reporting, as well as integrated knowledge management, quality management and analytics plus audit technology."
According to Taylor, organisations can no longer ignore the ubiquity of social media if they wish to remain competitive. "Social media use is skyrocketing, and it's not just millennials and Gen Z," he stated. "According to Sprout Social, the Baby Boomer generation has increased its social media use over the past year by 54 per cent. Customers now demand quick, personalised responses through the full range of social media channels, including Instagram, Facebook and WhatsApp. Only by integrating social media channels with all other channels of communication can organisations ensure a highly responsive, personalised and seamless user experience, while avoiding data siloes."
Customers now demand quick, personalised responses through the full range of social media channels, including Instagram, Facebook and WhatsApp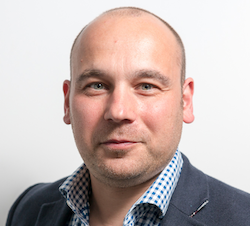 It is a common trope that digital channels are increasingly widespread and customers expect businesses to be on whichever channel they choose to use, when they want to use it. "The experience a business delivers at every touchpoint has become much more important," stated Jon Seddon (pictured left), UCaaS Product Manager, Gamma. "This has placed greater pressure on smaller businesses to compete with larger organisations using similar tools and technology. As enterprise grade features continue to drift down to the SME market, and as we continue to witness a migration to cloud technologies, we will see growth in the small business space."
While investments in AI and self-serve technologies will continue to grow they will also become more affordable to the smaller end of the market. But there is still a way to go before they become de facto, observed Seddon. "Self-serve based on analytics – automating the delivery of personalised answers to simple questions – is gaining traction across all segments," he added. "While it can enable agents to focus on complex queries it's important to remember that empathy drives higher customer loyalty, so we'll never see a complete replacement of customer service agents' functions. Some of these technologies free up an agent's time to focus on what can truly bring value to the company and the customer journey."
The channel has always been well placed to deliver a more personalised experience to customers. And Seddon says now is the time to leverage that position. "For the channel, the opportunity has never been greater," he said. "There is much room for improvement to make the delivery and management of CX solutions quicker and easier. It's a game changer for the industry and a key differentiator for customers. I'm also interested in how to drive the same pace of innovation in contact centre products that we've seen in our UCaaS tools over the last few years. Both are key areas of interest for Gamma."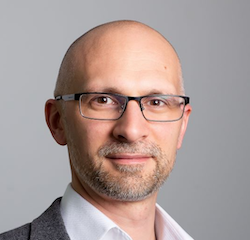 The drive to deliver a better customer experience has in the main be catalysed by rising customer expectations rather than a technology push, according to Simon Blackwell (pictured left), Chief Marketing Officer, TelcoSwitch Group. "With customers turning to channels like WhatsApp, Facebook, Twitter etc, the result is a fragmentation of communication silos," he said.
"The challenge for customers is to pull these communication channels into one central place that manages everything. As a channel partner, if you can deliver high levels of omnichannel integration then you have something so sticky that the lifetime value of that customer will be some of the best you'll enjoy."
It is an industry given that all businesses are contact centres, but what's obvious to channel partners is not always so clear to end user companies themselves, so Blackwell says customer education is vital. "Every vendor not only has this challenge but has an obligation to help channel partners get that message across to the end customer," he said.
As enterprise grade features continue to drift down to the SME market, and as we continue to witness a migration to cloud technologies, we will see growth in the small business space
"There are plenty of sub-50 headcount businesses talking with their customers over Facebook, Twitter and WhatsApp. Many are doing it from smartphones because they don't know there's a better way that enables them to centralise those channels within their phone system. Education around omnichannel and customer experience is something we'll keep shouting about."
TelcoSwitch is also giving the megaphone to AI, which offers significant opportunities to improve service, performance and employee wellness within the contact centre. "AI is baked into how we've addressed the market," said Blackwell. "This is focused on two key areas: Conversational-based AI to resolve customer queries through chatbots or fed to the right department. The second area is analysing conversations between customers and agents or employee, by blending what was said along with the pitch and tone of each voice to enable AI to score the call. Calls could be flagged to supervisors where the AI identifies an agent needing more training, or flagged to HR if the AI indicates that an agent may be under pressure and in need of support."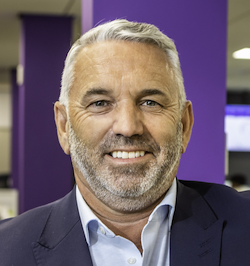 Enreach specialises in contact centres across Europe and is set to launch CC to the UK. "We have a number of new products in the pipeline," said Enreach CEO Duncan Ward (pictured left). "Contact centre solutions are becoming the new norm in businesses of all sizes across all industries. Any business, big or small, that takes customer calls should consider a contact centre solution to provide data and insight, to make efficiencies and identify trends in their business.
"A cloud-based contact centre provides flexibility and gives employees options in terms of remote working. Since employees can access the software online, it's much easier for them to work in different locations but still manage their time effectively. Working remotely can help cut business costs too if you want to downsize your office space or aren't ready to scale up."
Ward has observed a strong move to packages and bundles that give customers everything they need easily and in an accessible way. "Customers are recognising the need to have one supplier for everything, from phone systems to broadband to mobile and more," he added. "The channel needs to focus on bringing new products into the mix to support customers as their needs evolve, combining IT and communications but most importantly a great customer experience."
If you can deliver high levels of omnichannel integration then you have something so sticky that the lifetime value of that customer will be some of the best you'll enjoy
Ward is also seeing an increase in demand for machine led communication options such as chatbots and SMS capabilities. "However, this does not take away from the need for human intervention and highly trained employees," he added. "AI can be valuable to businesses as they facilitate seamless live communications and make customer service available 24/7. Not only does this save time and money, it also enables a smoother customer journey."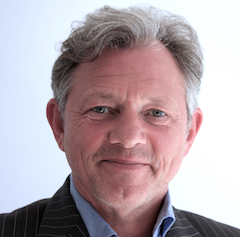 According to Voiceflex Director Paul Taylor (pictured left) business is pushing in two ways, all online or all phone. "Very few seem to get the balance right," he said. "With the market shifting more towards online sales, backend support is even more important. And with so many online purchase options, one bad experience and you've lost the customer forever. So there has never been a better opportunity for the channel to sell contact centre applications, large and small."
Taylor noted that customers require the same platform across the whole business. "For example, traditional applications had a telephony application, an add-on CC, add-on call recording and add-on PCI compliance," he said. "UCaaS encompasses the full range of applications within one common platform."
 
Taylor pointed to Voiceflex Flow as an example of this. It has two elements – one serving the basic needs of inbound calls, the other is omnichannel CC which adds channels like WhatsApp, email, Facebook, ticketing and unified agent view. These applications cover all the bases from entry level to full multichannel contact centre. "The contact centre, no matter the size, needs to adapt to the customer's changing needs," added Taylor.