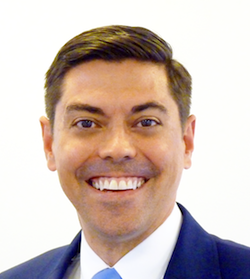 Within the next three to five years the answer is due on whether Cirrus CEO Jason Roos will realise his ambition to become the UK's top CCaaS provider and rank among the top five in America. Signs are it's a foregone conclusion…
What Roos has put in train with Cirrus speaks volumes about his determination to continue advancing a contact centre strategy first conceived a decade ago. In 2010 while working for a BPO Roos was tasked with leading the procurement of a new contact centre platform. It soon became clear to him that there was an opportunity to transform how contact centre technology works. "Before the development was even finished we had customers signing up," stated Roos. 
 
In 2013 he spun out of the BPO and set up Cirrus as a separate business, and to deliver a 99.999 per cent service level contracted with penalties Roos partnered with intelligent network solution provider TelXL to run the voice network. As the partnership grew, TelXL invested in Cirrus and this month's merger provides a boost to their product development capabilities and enables the enlarged entity to accelerate its channel growth campaign.
Last year Cirrus transitioned to a channel-only model for the UK market and forged a partnership with Gamma Direct and Gamma Wholesale. Cirrus provides the contact centre overlay for Gamma's Horizon UC Collaborate service launched in March 2019. "In 2020 we have a series of expos and events where we will co-exhibit with Gamma and launch new developments," stated Roos.
Cirrus is developing capabilities to bring Alexa, Siri and Google Assistant into our customers' environments
He said the shift from a direct to an indirect go-to-market model was a 'transformative moment' for the organisation. "When the company was formed we believed that the channel was the route to market, where the shift from premise to hosted voice and now the shift from hosted voice to UCaaS was a gap we filled," he stated. "This strategy has been absolutely the right one, and last year we finally switched off direct sales and went all in with the channel. Our approach is to work closely with a select number of partners via an immersive period of accreditation training."
Roos spent between 2013 and 2019 waiting for the channel opportunity to mature. In that five year period he nearly changed tack and gave up, but persistence rarely goes unrewarded. "During the past six months we have seen the pipeline increase 10-fold through our channel partner relationships," he added.
"The remaining 80 per cent of voice yet to migrate to hosted is about to enter the mass market phase. For the right providers, the next 10 years will be about riding the crest of the wave, trying to keep up. We also expect to see significant growth from our US operation based in California, opened in 2018 to service the growing TAS market."
Following the TelXL merger Cirrus generates double digit millions in revenues and employs 100-plus staff growing to 150 by the middle of 2020. The enlarged group is on course to double revenues year-on-year for the next three years, and this projected period of expansion will be facilitated in part by the relocation of its UK headquarters to Epsom which offers room to grow with more office space and training facilities.
Roos has also been busy launching notable technology developments. These include Cirrus's omnichannel offering, the introduction of Conversational AI (CAI), API integrations to over 30 applications and the roll out of Cirrus Link Pay+. Now, AI and personal assistants are top of the tech development agenda, and their impact on the contact centre will be dramatic, Roos believes. "Cirrus is developing capabilities to bring Alexa, Siri and Google Assistant into our customers' environments, allowing them to offer their customers frictionless access to service via the personal assistant platforms already on their phones and in their homes," he explained.
 
"The technology lifecycle is getting shorter, and the impact of AI and personal assistants like Alexa and Google Assistant will come rapidly and at a relatively inexpensive price point. The recent agreement between Amazon, Google and Apple to work together to build an open source smart home standard is a sign of how consumers will interact with businesses."
The agreement between Amazon, Google and Apple to work together to build an open source smart home standard is a sign of how consumers will interact with businesses
Amid all this innovation Roos has resisted becoming technology-led. "Many like myself have been at the coal face, so we look at how we can apply new technologies to our customers' business challenges to get them the outcomes they need," he stated. "We like to be disruptive with products like our Link Pay+ PCI compliant omnichannel payment solution, our on the fly translation service CirrusTranslate, and CAI, our conversational AI tool."
Cirrus won a UK Contact Centre Forum award for supporting Clarks' entire contact centre transformation with AI solutions to tackle the 'back to school' avalanche of queries, enabling the shoe seller to process refunds on the spot through a call to video channel swap. "Our customer base is broad because customer experience is a topic that impacts every business," added Roos. "Traditionally, we have been strong in retail, government, energy and insurance. However, our channel partners are taking us into new sectors such as legal, and we are constantly seeing new applications in the market and learning from our customers.
"We have an Innovation Group which holds regular forums with end users to explore new technologies, gauge demand and prioritise development. We know that customers' use of speech interfaces to initiate self-service interactions is accelerating. The question is how we build this into a useful contact centre application."
It's the kind of question that only a company like Cirrus could ask, says Roos. "The focus of all vendors in the UCaaS channel tends to ignore the CCaaS element," he explained. "There are some specialist SIs and resellers who understand contact centre, but many shy away from it.
"Cirrus will capitalise on the seismic shift that's about to happen in the UCaaS space by providing an integrated CCaaS solution that works with any UCaaS offering including BroadSoft and Microsoft Teams. Strong partnerships with flexible vendors that can deliver frictionless new CCaaS technology to their customers will be the winners."
Just a minute with Jason Roos
Role model 
Steve Jobs for the way he saw the world 
 
What talent do you wish you had?
To play the piano
 
What do you fear the most?
I'm not a big fan of spiders 
 
Name three ideal dinner guests
Steve Jobs, Bill Gates and Nelson Mandela
 
Your main strength and what could you work on:
My strong point is decisiveness, which in equal measure is also my weakness
 
Best piece of advice you have been given?
Borrow money when you have it, not when you don't
 
Give one example of something you've overcome
I quit smoking on the 31st of October 2005
If you weren't in IT what would you be doing?
Spending time with my kids while my wife blazes a trail
 
The biggest risk you have taken?
Starting Cirrus, by far
 
How do you relax when not working?
As the father of a one year old and a four year old, what's 'relaxing'? 
Cirrus high point
The dozens of Comms National Award nominations and wins over the years
Industry bugbear
Procurement. The commercial evaluation of RFPs often completely misses the value delivered by SaaS and CCaaS solutions 
Top tip for resellers
Don't shy away from complex deals. With the right partners they can be very successful