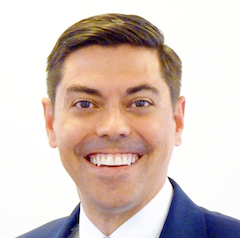 Cloud contact centre firm Cirrus has secured a multi-million pound investment from BGF along with financing from NatWest's Growth Capital Fund.
The Epsom-based business has witnessed ongoing growth across the UK and North America and according to CEO Jason Roos (pictured) this funding round will ramp up growth and innovation.
"We are in a position to capitalise on megatrends in business communication, driven by consumer and technological changes which have been supercharged over the course of the Covid-19 pandemic," he stated.
"We've seen rapid growth and as a result of this funding we're looking to accelerate our sales trajectory, bringing more clients onto the Cirrus platform."
 
Rahul Satsangi, investor at BGF, added: "Cirrus represents an exciting opportunity to scale a fast growth software business.  
"With a large untapped market, a strong product offering and channel partnerships, we see huge growth potential."  
Kit Maclaren, Director at NatWest Growth Capital, stated: "Cirrus' technology product puts it in a great position to capitalise on growth prospects."