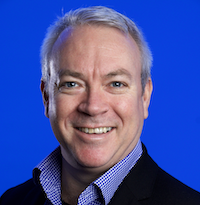 Cloudcell Technologies has underscored its credentials as a provider of cost-effective high speed broadband to rural areas with the roll out of an alternative connectivity solution for Brigantia when it relocated to rural Kinross in Scotland.
"The business anticipated being able to have fibre but following a site survey by Open-reach it was quoted an Excess Construction Charge of £73k," stated Cloudcell MD Kevin Boyle. "The high cost of fibre installation was prohibitive."
Seeking an alternative to fibre and following a recommendation Brigantia contacted Cloudcell for a more cost-effective approach. "We proposed our SD WAN solution using both fixed and cellular connections," explained Boyle.
"The SD WAN solution comprises two FTTC DSLs and one cellular connection bonded together to achieve the high bandwidth, resilient connection required by Brigantia, without the excessive costs of installing a fibre line and delivered on time for the move.
"We provided a robust and swift resolution at a fraction of the cost of installing FTTP."