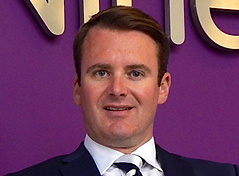 What should we all make of the challenges and opportunities bursting from the swing-doors of Digital Britain? Enter 9 Group CEO James Palmer (Platinum sponsor) who is on a mission to demystify the upcoming all-digital revolution.
It is becoming increasingly clear that the channel will have to find a way for Digital Britain to be demystified. That is the only plausible way to marry strategy with market reality, according to Palmer. But how to achieve this with today's market shifts is for many a baffling prospect, he believes. "The welcome improvements in connectivity bandwidth, ubiquity and reliability is facilitating the deployment of emerging new technologies and a raft of new applications and solutions," he stated. "But how do we make all this digestible for partners and customers? There is a role for service providers to both promote and de-hype expectations around full fibre and 5G capabilities and timescales, so that customers can make informed decisions and be better served immediately and for a longer period as these new technologies become viable."
While the Government's commitment to create an all digital future is welcome, much more thought needs to be given to how that can be achieved most effectively, believes Palmer. "Government and Ofcom are key stakeholders in this journey so must provide the right framework to allow innovative and nimble operators to thrive," commented Palmer. "We are all aware of the challenges around certain areas including number porting and last mile delivery. However, the post-WLR world could open the door for many new operators to enter the market and develop and deploy new services less onerously than the current large incumbents. Exciting possibilities abound if this proves to be the case."
Government and Ofcom must provide the right framework to allow innovative and nimble operators to thrive
Palmer's demystifying approach to Digital Britain is intended to clear the complex air round the various possibilities and unknowns that come with an all-digital future. He applies the same approach to understanding how customers should be engaged in the digital world. "Buyers are getting younger and far more interested in technology," he stated. "We are already seeing this in the VoIP arena where customers are specifically asking for options like mobile apps and collaboration solutions. These are no longer an optional extra but essential to secure the sale. Along with changes in buying behaviour are flexible working arrangements – most notably those arising from purchasers being super-informed by the availability of information and reviews online – which creates new challenges for service providers to address."
Digital Britain is the channel's chance to build new propositions and relationships, believes Palmer, as the industry will need to work together in the national interest. "In delivering Digital Britain partnerships will be crucial," he stated. "Those with the skills to provide the planning and the underlying infrastructure will need to work with others who have the sales and marketing experience. Also key is the prioritisation of a seamless process for customers to transfer any comms or IT service to their chosen provider to encourage choice and competition. Service providers should rely on outstanding customer service, high level engagement and personalised relationship management, and less on contractual handcuffs to build value in their own businesses."
There has to be a move back from the notion of handcuffing customers as conventional modes of operation cannot be squared with what's coming, reiterated Palmer. "The communications sector has moved on rapidly since the original 2009 Digital Britain report which formed the basis of the Digital Economy Act 2010, and while the themes remain broadly the same customer expectations have grown as digital continues to rise in importance in both business and personal lives," added Palmer. 
"Full fibre by 2033 is a fantastic goal. Once each UK property has access to huge bandwidth the digital economy can truly be delivered. The UK is a small island and while over 80 per cent of residents live in urban environments, delivering fibre to the final 20 per cent who are more rurally based will be important. There must be incentives in place not to put these areas at a disadvantage for either businesses or people, while at the same time look at the overbuild of multiple competing networks in urban areas. Whichever network delivers fibre to a specific area or site, the option to choose the supplier is important so there is no 'one choice' scenario and competition can flourish."
Our market is changing in a spectacular and explosive manner which is brilliant news for us all
In one parallel area after another new technology roll outs will require resellers to be more agile and adaptive if they are to have more than a modicum of potency in emerging markets like 5G and the IoT. "As with any stride forward in connectivity 5G will bring a new wave of technology to further transform the mobile experience," noted Palmer. "The emergence of low powered connectivity solutions will make IoT deployment much more cost-effective, so we are going to see a far more connected world.
"The opportunity here for the channel is massive as selling these solutions is far more consultative and the margins a lot higher. Any savvy channel partner should be preparing an IoT strategy now while the market is still in its infancy. While the opportunities are immense, the fast moving nature of the market will mean agility is a key attribute. Being responsive and agile in the way we engage is a continual challenge and increasing the personalisation of these responses is also going to be a differentiator for our business moving forwards."
Palmer's expertise lies primarily in understanding the market, cutting through the noise, sensing the direction of travel and creating deals and opportunities. "Customer engagement will be paramount and we don't need GDPR legislation to alert us to the fact that customers want to choose who they listen to and how they interact with our business," he commented. "This provides an unprecedented opportunity for those with the right skills and product set to challenge and improve how customers operate, allowing more flexibility and more granular purchasing of services tailored to each opportunity. Strong, effective channel partnerships are critical to providing the seamless end-to-end service that customers demand. The challenge we all face is equipping ourselves with technical insight and knowledge and articulating this in ways that are meaningful to our customers."
As Digital Britain appears on the horizon channel businesses that are unprepared are likely to wane while the digital-ready gain ever more market influence and traction. "Reacting positively to change and challenges requires a winning combination of investment and innovation," noted Palmer. "Our market is changing in a spectacular and explosive manner which is brilliant news for us all as it presents lots of new opportunities. Change is inevitable so don't bury your head in the sand. Instead, work with the very smartest people, listen to advice and seek guidance, then layer on your own creativity. Most importantly, when you write or envisage your business plan, put the customer at the start, in the middle and at the end. In fact, just put the customer viewpoint and experience everywhere."
It takes Vision to be a leader
Comms Vision is the leading annual leadership forum for CEO, MD and CTO delegates making up the major league of the UK reseller community. Places are limited and by invitation: If you would like to join us this year, please register your interest to attend at www.commsvision.com