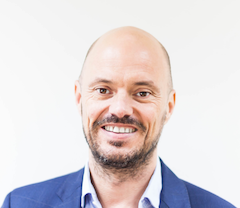 Intercity Technology's incoming MD for Cloud and Security Phil Bindley (pictured) aims to leverage his 20 years tech experience to boost the Birmingham-based firm's business transformation capabilities.
 
His previous experience includes stints at The Bunker, BlueChip and Anix Group. 
"Working in this sector for over 20 years has given me a wealth of experience in delivering technology security solutions and network transformation projects for a range of clients," stated Bindley. 
"It is so important that as providers we look to become the enabler for our customers, maintaining and delivering confidentiality, integrity and availability of data.
 
"Cloud and security are major growth areas for Intercity and I will use my knowledge and insight to help customers during this challenging period."
 
CEO Andrew Jackson added: "There is much work to do to support organisations as they face further periods of change and transition ahead. Our Cloud and Security Division will develop and grow under Phil's stewardship."