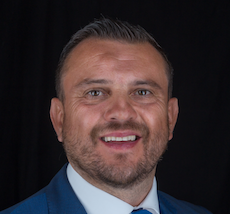 Telesis founder and MD Christian Bleakley has been appointed Firstcom Europe CEO. Firstcom Europe acquired Telesis in 2018. 
Bleakley ran the whole UK operations since then and now takes on overall leadership of the group which has an annual turnover of more than £30m. 
His prior experience also includes a 15 year spell building Britannia Business Communications.  
"The transformation of the traditional workplace has driven companies to collaborate in different ways," said Bleakley. 
"They can now be in contact from wherever they wish, be it at home or in satellite offices or at corporate headquarters. 
"Flexibility of location and ease of use have become essential features for communication services. 
"Now with everyone using the latest products in a range of applications, from remote teleworking to grandparents video calling their grandchildren, previous communication practices are not going to return to where they were. 
"There will be a digital legacy of lockdown that will be continued even when the pandemic has ended.
"We will be deepening and extending our relationships with our customers and partners and further developing our product range to equip them for the exciting digital future." 
Former Firstcom Europe CEO Jean-Pierre Vandromme moves to the position of President.