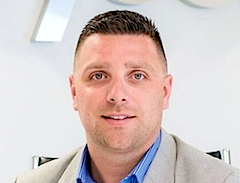 Adam Binks has notified the SysGroup Board of his intention to step down from his role as CEO after nine years at the helm. During his time as CEO, he led five acquisitions and grew the Group's revenue from £8m to over £20m.
He said: "We have built a solid business which can be used to bolt-on further acquisitions and continue to grow organically."
Binks will leave this post following the announcement of the Group's FY23 Results on 26 June 2023. Heejae Chae will then join the Board as Executive Chairman and take day-to-day responsibility for running the Company.
Chae was previously Group CEO of Scapa Group and Volex Group. He is currently the Chairman of the Remuneration Committee at IP Group. On Chae's appointment to the Board, Michael Edelson will step down to become a Non-Executive Director, retiring from the Board following the Company's next AGM.