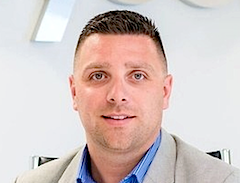 SysGroup has acquired Independent Network Solutions, which trades as Orchard Computers, to ramp up its service offering in the south west of England and Wales.
Orchard achieved revenues of £2.1m in 2021, with 120 active clients across the public and private sectors.
The founders of Orchard, Ian Terry and Chris Patten, will remain with SysGroup to assist with the handover alongside more than 20 team members of the team.
Orchard is the SysGroup's second acquisition this month, following Truststream Security Solutions in a deal worth up to £8m.
CEO Adam Binks said: "Our enhanced presence in the south west will add more value for the combined customer base and create a raft of opportunity for all of our team members."