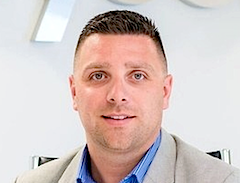 SysGroup's latest results show a 49% growth in revenue, rising from £7.58m to £11.32m in H1 2023.
The Liverpool-headquartered company also profits rise from £0.96m to £1.1m, saw a 15 per cent increase.
This has been spurred by two acquisitions made in the first half of FY23 for Truststream Security Solutions and Orchard Computers.
Adam Binks, CEO of SysGroup, said: "Strategic acquisitions and recruitment will continue to be a key focus for us moving forward, with new talent and advanced expertise allowing us to cement our position in this highly fragmented market."
SysGroup will also be looking to continue its recruitment drive to create additional jobs.