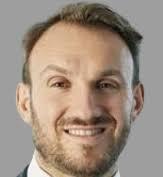 Following the company's investment and leadership announcement in February 2022, Akixi has appointed Alastair Hay as CFO.
Hay will work with CEO Craig Decker, and the Axiom Equity and True North Advisory teams to execute the company's growth strategy and international expansion plans.
He previously served as a member of the founding team at Pharmanovia, scaling the business from a single product in a single market, to 25 products in 140 markets, generating over €300m in sales.
Craig Decker, CEO of Akixi, said: "Alastair brings a background in managing and enabling business growth, he will no doubt be instrumental as we drive forward with our global growth strategy."
Hay added: "I look forward to being a part of the team which grows the business to become a truly global, best-in-class SaaS business."