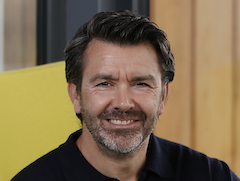 A fundraising campaign kicked off by Vapour CEO Tim Mercer aims to help raise £23,000 by June 2022 in aid of Borne, a premature birth charity.
Mercer has pledged to donate up to 24 days of his time over the coming six months offering digital transformation consultancy sessions for businesses. In return he will ask for a £250 donation for a three hour session, or £500 for a seven hour one.
"I'm willing to cover any topic from our toolkit, or any solution that we currently highlight on our website," said Mercer. "I look forward to discovering what I'll be tasked with, and hope to see the coffers filling up.
"Our families are what we seek to protect the most, and with premature birth an ongoing problem that nobody understands, there seemed no better cause.
 
"It is the leading reason for childhood mortality in the world today. More significant than infection, trauma or cancer, it affects some 15 million babies across the world every year – including nearly 60,000 in the UK. 
"We want to do our bit to help stop babies being born too soon."