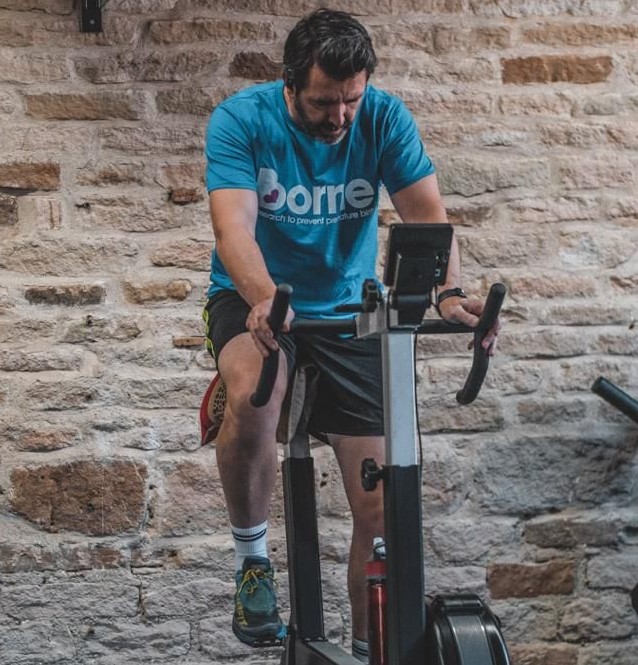 Vapour CEO Tim Mercer has completed his gruelling challenge of covering 286km in a week to raise money for Borne, a premature birth charity.
Mercer was supposed to travel to Costa Rica for his challenge, moving from the country's Caribbean coast to its Pacific Coast, by trekking, kayaking and white-water rafting.
When the pandemic made this pilgrimage impossible, Mercer decided to recreate the challenge at the Reform Gym, which shares premises with Vapour.
Mercer's new look fundraiser saw him complete 13km of running, 20km of rowing, 211km of cycling as well as undertaking the 42km Yorkshire Three Peaks Challenge.
"I wanted to be as true to the original Costa Rica route as possible. I did some planning and substituted some exercises; like kayaking for rowing and trekking for running and managed to make a similar enough itinerary," said Mercer.
"Of course, there are certain things I could not recreate, instead of trekking alongside toucans in the Costa Rican wilderness, I was negotiating a herd of bulls in the Yorkshire Dales, but it was so important to still find a way of raising money for Borne."
Vapour set the target on June 2021 of raising £23k for the charity within 12 months and has been undertaking plenty of fundraising work to hit this goal.
Most recently Vapour hosted a Ryder Cup Charity Golf Day and Mercer is currently donating his consultancy time with payment going directly to Borne.
Mercer added: "Our families are what we seek to protect the most, and with premature birth an ongoing problem that nobody understands, there seems no better cause.
"It is the leading reason for childhood mortality in the world today. More significant than infection, trauma or cancer, it affects some 15 million babies across the world every year. So, we want to do our bit to help stop babies being born too soon and hope we can drum up a fair amount of support from our varied efforts."
For more information and to donate, visit: https://bit.ly/30wTTfv