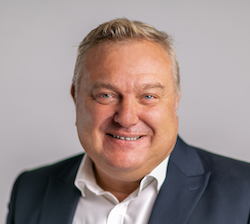 When Breast Cancer Care and Breast Cancer Now merged, Britannic was selected to unify the telephony systems to streamline calls and operations.
Breast Cancer Care, which was already using Mitel IP telephony, had 4 sites across the UK which had to be merged with the site for Breast Cancer Now.
Mitel MiCollab was rolled out across the business, enabling employees to use a soft phone which could be accessed on any device. 
Romeena Kazi, IT Support Manager at Breast Cancer Now said: "Our customers are women diagnosed with Cancer where we provide help and support so it was of paramount importance that customers could get through first time and our telephony was robust and reliable with good connectivity."
Jonathan Sharp, CEO, Britannic, added: "We are delighted to be working with Breast Cancer Now who are such an important charity and assisting them on their digital transformation.
"Where they can continually evolve and improve their communications and discover new innovative ways of working to enhance customer care and do more with less which is critical for them."