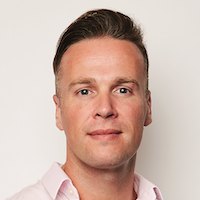 If there is one thing I've learnt by working in the channel, it's that trust and confidence in a telecoms solutions provider is imperative, writes Richard Thompson, Director of Partners, TalkTalk Business.
Latest research from TalkTalk Business shows that partners only do business with those they know and can rely on, with an average of five telco providers to one partner. Strong brand association plays a pivotal part in winning contracts, but more than that, confidence in the team to deliver what you need day-to-day is key.
Believe it or not, emotions play a vital part in buying power for partners, so if you're looking to increase your wallet share ensure that you really know who you will be working for. Building a rapport and a strong relationship with your client is half of the battle. The other half is ensuring that you are able to keep the promises you make. So please don't over promise and under deliver, because that will taint not only your company's brand image, but also how your client perceives you undoing the investment you've already put in.
This year has been dubbed 'The year of the customer', although it seems to me that every year should be 'The year of the customer'. But saying you are passionate and actually demonstrating this to customers is an art. I'm passionate about being consistent in the way we support partners, sticking to our challenger values in everything we do from pricing to innovation.
So, here's to a successful year of business for all.