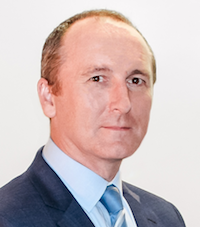 Resellers who set on a path towards the BI landscape will soon have the power to change the course of how businesses will operate in the future, according to Ged Cooney, Director of Legal & Commercial at TeleWare.
All case studies show that BI projects overwhelmingly benefit the end user, which is an undeniably good sign for resellers who observe with interest what is happening in the analytics market, who understand that BI solutions are essential for the future workplace and see how they can be adopted to both their own and their customers' advantage. But this means asking serious questions and facing new challenges, noted Cooney.
"The main challenges faced by businesses wanting to embark on a Business Intelligence journey are in establishing their business intelligence and analytics targets, demonstrating a significant return on investment and overcoming the perception that it is costly and resource intensive to achieve analytics goals," he stated. "Data held on numerous legacy systems makes a single source of truth difficult. A wide range of specialist skills and tools are required, such as data engineering, data science, data visualisation, Machine Learning and Cognitive API platforms. It is unlikely that many businesses will have the required expertise therefore they need partners with these skills to bridge the gap."
Resellers can help customers by partnering with companies that have the range of expertise necessary to achieve their customer's analytics goals, while helping customers understand the competitive advantages that new analytics technologies can bring in terms of increased sales, reduced costs and enhanced customer experiences. "But first they must gain a deep understanding of the customer's different business intelligence requirements, whether this be high level performance management dashboards or self-serve tools enabling specific business users to gain deep insights from their data," added Cooney. "Then, clear delivery milestones that enable project sponsors to set expectations within the business should be agreed."
It is important for resellers to engage with end user customers at all stages of deployment and adopt an agile approach that also delivers early wins, believes Cooney. Resellers should aim to deploy solutions that maximise self-service analysis tools as they work best when placed into the hands of business users rather than the IT teams. "The users are the ones who will identify the insight but they need to rely on the IT team to produce the analysis," advised Cooney.
The BI market trends of most interest to Cooney include the rise of the cloud which enables the flexible and cost-effective deployment of feature rich services; Machine Learning which promotes advanced analytics including predictive analysis; and automation techniques that allow actions to be taken following analysis with minimal intervention.
In response to these BI market opportunities TeleWare leverages expertise across a range of disciplines to deliver insights for customers. With over 50 years combined experience of BI and analytics, it has developed a simple and structured approach (see panel box). TeleWare's main target markets are retail and financial services, and Cooney cited two examples of BI in action within these sectors.
Through Stream Analytics, Azure Machine Learning and Power BI, TeleWare provided predictive analytics for a retail customer's contact centre solution that enabled it to understand the factors affecting their agent answer rates. TeleWare was able to significantly reduce the abandoned call percentage. And with Azure Machine Learning and Power BI, TeleWare developed a sales pipeline predictive analytics solution that enabled customers to target resources at the high probability opportunities. This substantially reduced the customer acquisition costs.
As we have seen, key growth areas for TeleWare include providing advanced analytics services into its financial services customers, enabling them to reduce the cost of compliance, as well as bringing the power of machine learning and predictive analytics to its retail customers enabling them to enhance their customer experience. TeleWare's current priorities also include helping its customers to realise the value from their data through the adoption of the latest Microsoft cloud technologies. "While these technologies offer some outstanding features, in order to realise the full benefit of them still requires a range of skills that are not generally available to customers," said Cooney. "Therefore the channel has a major opportunity to help customers fully realise the benefits of BI."•