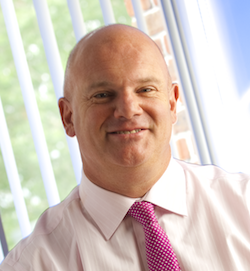 The way bottomless troves of customer data are analysed and used is down to the R&D activities of communication interaction experts such as Akixi, Oak Innovation and Tollring. Here, we gain insights into their strategies and priorities as they manoeuvre to help resellers bring leading edge analytics and automation technologies to SMEs.
Developments in data collection, analysis and AI promise to give businesses the insights they need to improve the experience they deliver to customers. And the ability of speech analysis to interpret unstructured data such as call recordings, combined with the rise of natural language processing (NLP) technologies, means that organisations have a treasure trove of information at their finger tips. Modern day speech analysis, for example, is not so much about what is said, but how a caller says it, with their tone of voice, the words they choose to use, sentiment and pauses all suggesting a particular emotion or mood. "The dramatic improvement in speech technologies means that we can service incoming calls in a more automated way and with higher transcription rates than humans," said Phillip Reynolds (pictured), CTO, Oak Innovation. "And with mood detection we've got a lot more to work with in terms of understanding our customers.
"There is also a shift towards self-service, ongoing improvements in automation and the availability of apps for everything. Demographics will determine how each customer group wishes to be looked after - some wanting to talk to a person, others happy to interact with a computer service in the cloud or on their smartphone, some preferring to use email or the postal service. It's about delivering the best service to customers in the way they want to receive it. Resellers have always been brilliant at selling telecommunications, but now they're selling communications and the customer experience."
Unlocking the data treasure trove has hitherto been expensive and the exclusive domain of large companies and large contact centres. But these technologies are now affordable to all businesses. "Future growth in this area is an enormous opportunity for resellers," stated Reynolds. "We are following the trend with our cloud-based solutions and multi-site and multi-tenanted support, as well as our hosted, data centre and CPE solutions. The clever thing is to bring them all together into one platform with multiple and flexible deployment models, which we've done."
Reynolds is now 'majoring' on integrations and providing a managed integration service. "Customers don't necessarily want to fork lift out their business or CRM systems, but they do want to take advantage of the latest customer engagement and measuring models," Reynolds explained. "Resellers need support on this integration journey. Someone who can help them deliver solutions to a wide variety of industries."
Oak Innovation's R&D is focused on the company's single communications platform. It can be deployed on a cloud, hosted or CPE basis, and supports call recording, call reporting and performance analytics, with CRM and database integration. "We also have several mobile development tracks in progress," commented Reynolds. "Some for our traditional markets, and others for new methods of delivering the customer service solutions of the future."
According to Carl Boraman, Commercial Director at Tollring, we are entering a new phase of business analytics based on data from omni-channel communications. Not just phone calls but also Skype for Business interactions, cloud calls, video calls, web chats, web bots, emails, social media etc. Here, the analytics can be lifted out of their traditional silos, consolidated and easily analysed, he pointed out. "These insights will help to deliver an immense understanding of customer behaviour, which in turn will trigger initiatives to drive up customer satisfaction and profitability," stated Boraman.
The big opportunity is the 'democratisation of data', believes Boraman, as cutting edge analytics solutions become accessible to SMEs. "Cloud-based omni-channel solutions are beginning to emerge," he said. "Growth in the demand for omni-channel in the SME sector is going to explode over the next few years as the cost and complexity barriers to entry are removed. Omni-channel as a Service (OCaaS) will become the norm."
Another trend noted by Boraman is that more SMEs are investing in contact centre solutions, not to manage and increase agent productivity, but to access the rich information offered by customer analytics. "Forward thinking SMEs are hungry to understand their customers better than ever before," he added.
Tollring's main priority is to expand the capabilities of its reporting and recording products to deliver a single pane of glass analytics solution. "This will combine customer interactions with APIs into all major CRM systems, where the complete customer journey, history and behaviour can be easily captured and understood," stated Boraman. "The aim is to ensure that customers receive the best experience first time every time according to their needs and behaviours."
A key focus area for Tollring's R&D is expanding its omni-channel tools to include new features such as sentiment analytics around video, where Boraman sees a big opportunity. "GDPR compliance is another key investment area for us, to ensure the safe management of personal information that we hold on behalf of our SP and OEM partners and their customers," he added. "Our partners depend on us to keep them protected and ensure they meet current as well as future regulatory compliance. Tollring's ongoing development will enhance functionality and capabilities, embedding 'security by design' for GDPR compliance.
"GDPR is a huge consideration for businesses. In situations such as the contact centre where capturing and storing personal information for non-essential purposes is the norm, changes will take place over the coming months. We will be offering our partners and their customers full GDPR compliance products before the May 2018 deadline."
Having a clear sight of financial business stats and what they mean is also high on the wish list of all organisations, and Akixi Managing Director Bart Delgado is urging resellers to 'follow the money' with the launch of new features that deliver the 'dream'. "The link between company activity and fiscal results has always been one of the most desired metrics in the quest for business improvement," he said. "But this data has been too difficult or unreliable to correlate due to the disparity of information silos. Now it is becoming far easier to interact between those silos as we introduce features that highlight financial statistics and show the monetary value of calls waiting, answered and abandoned.
"It is only when resellers understand how customers make money that they can get a clear picture of the supporting business processes and customer engagement cycle. Resellers can then engage with the customer to ascertain their pinch points and challenges, before educating and working with them to define a better way of working. Of course, this also raises the question of Business Intelligence, and how by integrating and connecting customers' independent systems there is an opportunity to not only improve efficiency and productivity in the short-term, but also to inform better decision making across the customer's business in the long-term." •