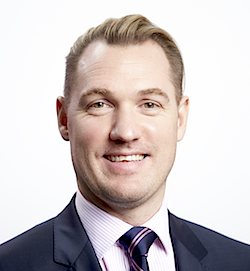 Appealing to partners on important matters outside their comfort zone is a productive strategy deployed by 9 which, for example, holds interactive workshops with resellers on how to confidently stride into the cloud IT services arena.
It is a fact that the IT market is a beacon to which comms resellers should now be following, but the rise of data and cloud-based communications can seem a strategic minefield for traditional comms players. The key to unlocking their potential to succeed in these new markets, believes Director of 9 Partners Adam Cathcart (pictured above), is to pique their interest and genuinely listen, engage and consult on the crux of where opportunity meets challenge.
"The channel is facing a range of pressures on traditional product margins, but there is potentially a larger upside opportunity presented by entry into a range of adjacent markets reselling new products and services," said Cathcart. "Simply handing over product information, as has been dictated by convention, is not enough. This is about presenting the opportunity, listening closely to real-world feedback and then delivering a go-to-market strategy and the support that our partners need to be successful."
With their eyes opened to the potential for business growth in reselling products and services such as Microsoft's Office 365 portfolio, Cathcart says partners find the courage to meet the challenges head-on, rather than risk vanishing in a cloud because they have not been given a fighting chance to future proof their longer- term business planning.
"Selecting the correct strategy, portfolio and provider can be a challenge and lead to inaction," added Cathcart. "But hearing Microsoft product experts describe the opportunity and share ideas on how to successfully market cloud IT services to current and new customers has proven to be a stimulating catalyst for partners who were once daunted by the notion of becoming an IT services provider."
9 stages its working groups at its headquarters in Stonehouse, Gloucestershire. The company holds multiple Microsoft Gold Partner certifications and Cathcart noted that 9 has optimised its IT services product offering and commercials for partners and is planning to launch the proposition across the wider channel during Q2 this year. The cloud IT services portfolio is augmented by provisioning, billing and support services which Cathcart says will spark interest and growth across 9's partner base.
"By reducing the barriers and friction that partners often encounter when adopting a new product we believe that our partners will be enabled to win business from day one," said Cathcart. "Experts from 9 will support partners across the complete sales journey, offering pre- sales, sales and marketing resources that work hand in hand with partners and their customers."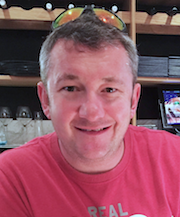 One such partner is Lascom Managing Director Karl Cheshire (pictured left) who was drawn to 9's IT services strategy but required a leg-up to address the expansive opportunity that first appeared alien to him. "It is important for service providers to fully understand the issues facing their channel partners," he stated.
"Standard product information and off-the-shelf training does little to encourage interest let alone action. But through focusing on partner feedback and listening to our viewpoints and concerns 9 has formulated an approach that helps companies such as mine to engage with our customers, influence the market and secure new cloud IT services business."