O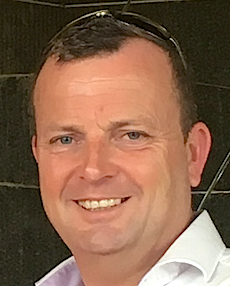 verworked and bamboozled contact centre agents saddled with legacy technology could be forgiven for wanting to run to the hills after a torrid time handling the daily swamp of incoming contacts. But according to IPNetix MD Kevin Boyer (pictured), their lives could be transformed by a modern day multi-channel solution that delivers on the promise of a golden age in customer engagement.
As an exclusive professional services provider for Avaya Contact Centre solutions, IPNetix knows first-hand what customers experience after a tech upgrade. "We implement solutions and then provide ongoing support," explained Boyer. "This offers a real-life view of what call centre teams think of the technology and how it affects their role and work life."
He cited one business as an example, Carlisle Brass, a developer of door and window furniture for residential and commercial properties and part of the Arran Isle group of companies.
Its Contact Centre Manager, Michele Hocking, once managed a team of agents swamped by answering a high number of calls and responding to orders, queries and issues as they came in.
"They had no routing or tracking capability in the old system, so had a best endeavours approach to serving their customers without any intelligence on the profile of the caller," stated Boyer.
Upgrading to Avaya Contact Center Select enabled Hocking to deliver a consistent level of customer service across teams, reporting and coaching, all of which were previously a challenge due to a lack of call demand management.
"Equally, reports were a trial due to the inability to access all the required information, and coaching was simply secondary," said Boyer. "The only possibility was spending time sitting beside agents and listening to the customer interaction."
Hocking added: "Despite all best endeavours to provide best in class customer service, call and customer wait time increased. It was an incredibly busy and reactive time and testing for the team. However, they did all they could to maintain an honest dialogue with customers, keeping them as informed and up to date as possible."
With the Avaya solution in place Carlisle Brass has seen wait times cut in half and customer satisfaction increase. "Reporting is transformed, and a host of new insights have helped improve the customer journey," explained Hocking.
The real impact, noted Boyer, has been to transform the everyday function of the team, primarily down to the call routing and management capabilities of the new system.
"There is a call flow in place that ensures calls are shared equally and routed to the right team enabling deeper relationships between agents and customers," he said. "Calls are prioritised over email and faxes and all are delivered to the right team and agent, enabling a proactive approach with customer knowledge.
"It now takes seconds to run reports and call recording has made a real difference to team coaching, along with individual performance monitoring."
Hocking commented: "I now have greater insight into the workload of each agent and can use recorded calls to help provide targeted coaching."
Hocking added that both she and the team are less stretched, more structured and focused in their approach. "This has had a tremendous impact not only for Carlisle Brass customers but for the team's wellbeing and culture," she stated.
"None of the team are running for the door at the end of the day. The pressure to respond has been removed and we are relaxed and in control, which naturally improves our interaction with customers and our lives in general."
According to Boyer, customer service really does begin with employees. "It is imperative to give them the ability to listen and resolve and ultimately deliver on time with perfection," he added. "The challenge for companies is to empower and motivate individuals to provide excellent customer service in an environment that considers their wellbeing."